There was an undeniable feeling of optimism and excitement in January 2020, as the calendar turned to a new year at the University of California, Merced. The university would be welcoming its fourth chancellor in the summer, and celebrating its 15th anniversary and the opening of a slew of shiny new buildings in the fall. By any measure, it was to be a momentous year for UC Merced.
As it often does, the universe had its own plans: a pandemic that would fundamentally alter the academic, research and administrative operations of the university through the end of 2020 and beyond; a wave of racial and political unrest that swept across the nation; and wildfires continually threatening the beautiful state we call home. And yet, UC Merced still made historic progress.
Here's a look back at a year that will not soon be forgotten.
Challenges Become Opportunities
Nearly every element of everyone's lives was upended in one way or another in March as a result of COVID-19. Yet the Bobcat community once again proved its resilience, coming together and working together to ensure the university's mission of teaching, research and service would continue.
Faculty adjusted on the fly to a new era of remote learning and disrupted research projects. Some staff members have been confined to home offices for months on end, while others braved the risks of the pandemic to provide essential services to the campus. Students, too, had to adjust to an entirely new learning environment, often surrounded by parents and siblings going through similar challenges.
Graduate student Jackie Shay helped faculty transition to remote teaching , while the Office of Information Technology worked tirelessly to ensure the smooth transition of a wide range of services .
Career Services staff helped students connect with top employers in a remote environment. Virtual versions of signature events such as commencement were held, as was an annual summer research institute for undergraduate students .
Hewlett-Packard donated laptops to incoming students participating in the Summer Bridge program. A new Student Den program was created to help support students through a challenging year, and the Graduate Division bolstered the services it provides to graduate students .
Researchers Make Sense of Chaotic Times
Beyond simply continuing operations, UC Merced also contributed to society's understanding of the pandemic and all of its various impacts through the expertise of faculty researchers in areas such as science, psychology, sociology and more.
The Community and Labor Center, led by Director Ana Padilla and Professor Edward Flores, produced a number of reports about the pandemic's impacts on women, immigrants and undocumented workers in particular; their research was covered in the New York Times and Los Angeles Times , in addition to many outlets throughout the Central Valley .
Other experts quoted about topics related to COVID-19 included Professor Whitney Pirtle on disproportionate effects felt by people of color , Professor Greg Wright on the economics of the pandemic, Professor Matthew Zawadzki on the importance of hobbies during isolation , the Nicotine and Cannabis Policy Center on the added risks of smoking , Professor Marcos García-Ojeda on the hard science behind coronaviruses , and many others. Expertise shared by UC Merced also included topics such as gaps in the Valley's health care system , advice for scholarly writers and activities for parents of kids stuck at home .
COVID-19 provided seemingly endless angles for research, but it was just one of several topics that UC Merced faculty helped make sense of in 2020.
The massive wildfires that wreaked such havoc in California were the subject of months of major media attention, with UC Merced experts professors Crystal Kolden, John Abatzoglou and LeRoy Westerling appearing in outlets including The Guardian , Bloomberg , the Los Angeles Times , the New York Times , National Geographic , Scientific American and the San Francisco Chronicle .
It was likewise a busy year for sociologists and political scientists, as racial tensions escalated and political divisions grew ever wider. Professors Whitney Pirtle , Asmeret Asefaw Berhe and Kevin Dawson lent their expertise about race, while Professor Jessica Trounstine , Professor Nathan Monroe and others contributed to discussions around a contentious election season.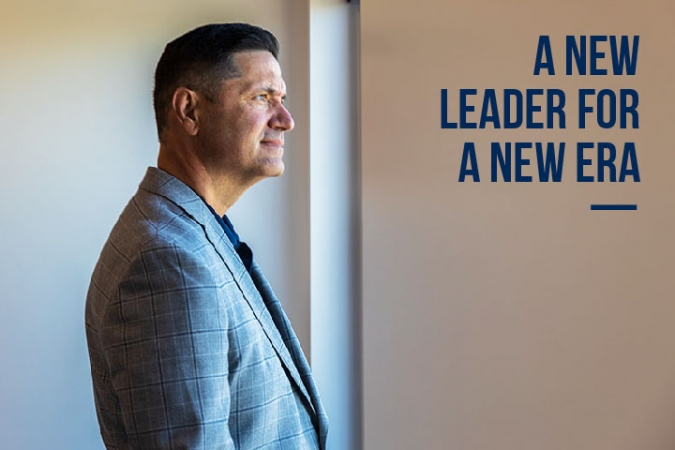 A New Leader for a New Era
Chancellor Juan Sánchez Muñoz arrived at UC Merced in July in the most unusual of circumstances. But after making a splash in the New York Times and Los Angeles Times when his appointment was announced in May, Muñoz quickly focused his attention on the campus community, the Merced community and the San Joaquin Valley.
Muñoz's appointment was roundly celebrated , and he introduced himself to the campus in this video message . He welcomed new UC President Michael Drake to UC Merced for his first visit to a campus as president, and he joined forces with Merced College President Chris Vitelli on two major new initiatives — one to encourage the Merced community to do its part to stop COVID-19 and one to create a new pipeline for students to transfer from Merced College to UC Merced.
UC Merced's new chancellor enjoyed two of the university's biggest milestones in his first few months on campus. The completion of the landmark Merced 2020 Project could not be celebrated with a proper gathering in the fall, but it remains a testament to the ambition and resilience the campus has displayed throughout its 15-year history. And, already the youngest university to obtain the Carnegie R2 classification for research activity, UC Merced this year ascended into the top 100 national universities in the U.S. News & World Report "Best Colleges" rankings.
The U.S. News ranking was just the headliner among a slew of accolades UC Merced could boast about in 2020 . Among them:
It was a year that saw the first significant gift in support of the Merced 2020 Project, from a Merced family deeply engaged in both local and international philanthropy. The newly named Dr. Vikram and Priya Lakireddy Grand Ballroom — the state-of-the-art central hub of the new UC Merced Conference Center — will host scholarly conferences, seminars and student-focused events, and will be a flagship location for high-level events and speakers.
It was also a year in which UC Merced — or, at least, the work of UC Merced faculty, students and alumni — went to space. Professor Ashlie Martini and her team helped design moving components inside the Mars rover, while alumna Jessica Anderson worked behind the scenes and in front of the camera during SpaceX's launches and landings. NASA also renewed funding for the Merced nAnomaterials Center for Energy and Sensing (MACES) — UC Merced's center for nanomaterials-based research and education — to the tune of two years and $1.8 million.
Never content to rest on its laurels, and undaunted by short-term complications, UC Merced has already begun writing its next chapter. The university's first 10-year strategic planning process was launched in the fall, building upon the academic planning already underway and gathering input from across campus about how UC Merced should grow between now and 2030.
"Although we cannot predict the future, we can identify the values and principles that unite us, and we can create shared goals and targets that will help us align our work to achieve new degrees of excellence," Muñoz said. "Our past has been remarkable, and we know our future is brighter still."
Senior Public Information Officer
Office:(209)585-6341