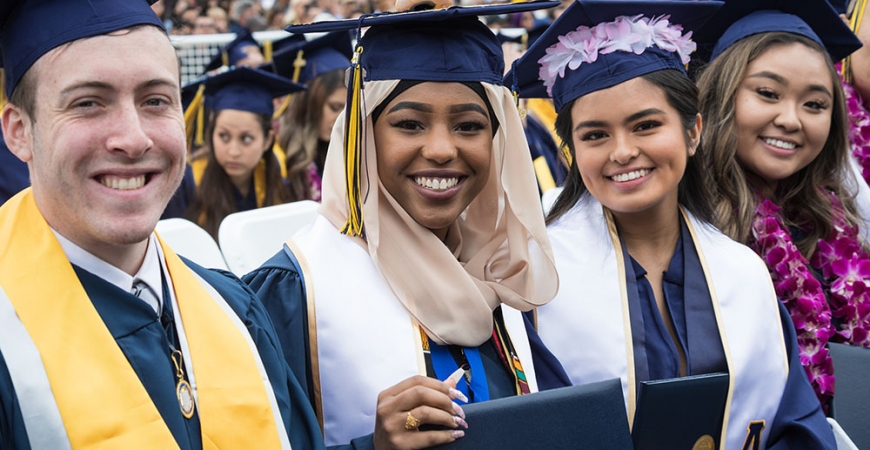 UC Merced is one of the country's best four-year universities for quality, affordability and alumni outcomes, according to Money's 2020 Best Colleges rankings by value.
In its first year on the annual list, UC Merced is No. 76 out of 739 schools that met Money's criteria for evaluation.
Furthermore, UC Merced is one of Money's 2020 Most Transformative colleges, meaning its students beat the odds by surpassing expectations based on their academic and economic backgrounds. The university ranked No. 12 on this list, higher than any other University of California campus.
"UC Merced, absolutely, is changing lives and is a model of the transformative power of higher education," said Chancellor Juan Sanchez Muñoz, who — like 74 percent of the school's undergraduates — was a first-generation college student.
"Our university is conducting world-changing research, creating justly celebrated advances in social mobility for our students and advancing the economic and cultural progress of the Central Valley and California."
At the 15-year-old Merced campus, "research is a priority and touches on everything from renewable energy to artificial intelligence," Money's report said. "Despite its young age, UC Merced already has something for everyone."
In creating the rankings, Money weighed more than 28 data points for each school, including tuition fees, family borrowing and career earnings.
Money notes that 90 percent of UC Merced students receive some form of financial grants, the best rate of any public university in California.
The university's graduation rate of 66 percent is 20 percent higher than schools with similar populations, according to Money's calculations. Students take, on average, 4.5 years to obtain a degree and have an average debt total of $19,000. Post graduation, alumni earn an average of $54,300 within five years.