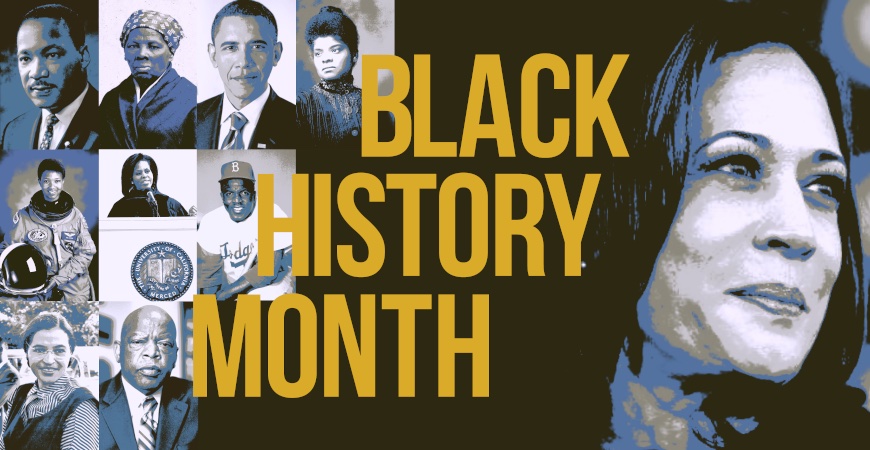 Black History Month may feel different this February, after a year of the coronavirus and historic protests for social justice. While coming together couldn't be more important, under current conditions few are able to gather to celebrate Black History Month and the many contributions Black people have made to society. 
To honor those who have come before us, let's take a look at the history being made here at UC Merced. From research to awards and even iconic images, below is a host of stories from our archive by and about our faculty of color, as well as important areas of study on the Black experience. While celebrating as a group might be difficult, we can still honor the Black community by sharing people's successes. Read on for inspiration.
UC Merced Library's Acquisition of the Ernest Lowe Collection
When the UC Merced library acquired the Ernest Lowe collection, it received a rich collection of images across Central Valley communities from the 1960s. Among those images: documentation of communities such as Teviston, a place to which Black sharecroppers migrated after the Second World War. These former sharecroppers came to California looking to escape the oppression of the Jim Crow South and the new-slavery tenant farming systems, but instead found themselves struggling to find work and dealing with a racism they had hoped to escape. Read more and view the iconic images here.
Tracey Osborne
Professor Tracey Osborne joined UC Merced in 2020. Her work focuses on social and political economic aspects of climate-change with a focus on mitigation in tropical forests and the role of Indigenous people in these efforts. According to Osborne, the areas with the most biodiversity and the most pristine settings are managed by Indigenous people. Osborne was named the UC Presidential Chair in Management of Complex Systems in recognition of her pioneering work in climate change mitigation and its relation to social justice. Read more about her work here.
Tanya Golash-Boza
Sociology Professor Tanya Golash-Boza is founder of the Racism, Capitalism, and the Law Lab, and the author of several books. Her work examines racism and capitalism as well as immigration and deportation. Most recently, she delivered a TEDx talk titled "How to Kill a Neighborhood and Make a Profit," in which she details her experience growing up in Petworth — a Black middle-class community in Washington, D.C. — and how and why it has gentrified. In a unique blend of personal anecdotes and professional work, the TEDx talk shows how a neighborhood can change based on the changing laws and the people who inhabit it. Find out more here.
Kevin Dawson 
History Professor Kevin Dawson studies the historical intersection of black communities and aquatic activities. In his award-winning book "Undercurrents of Power: Aquatic Culture in the African Diaspora," Dawson notes that as waterfronts became desirable recreational and residential areas for white Americans, Blacks increasingly lost access to beaches and lakes — a trend that continues. For both whites and Blacks, swimming and boating came to be seen as "un-Black activities." His book, which earned him the 2019 Harriet Tubman Prize, upends this myth, more of which you can read about here. 
Asmeret Asefaw Berhe
Soil expert Professor Asmeret Asefaw Berhe is no stranger to getting her hands dirty, literally and figuratively. In recent years, Berhe has earned a number of awards for her work in the soil sciences. In her role as the Ted and Jan Falasco Chair in Earth Sciences and Geology, she studies the ways soil regulates the composition of the Earth's atmosphere by controlling the flow of greenhouse gases between land and the atmosphere. You can watch her 2019 TED Talk — which has been viewed nearly 2 million times — on the topic here. 
Whitney Pirtle
Sociology Professor Whitney Pirtle was awarded the 2020 A. Wade Smith award by the Association of Black Sociologists. Established in 1998, this award honors Smith's tireless work as an advocate for racial justice and rising scholars in the field. Pirtle, who was nominated by her students, was recognized for excellence in teaching, mentorship and service to the study of sociology. Pirtle was also named a MacArthur chair this past year. Read more about her appointment here.