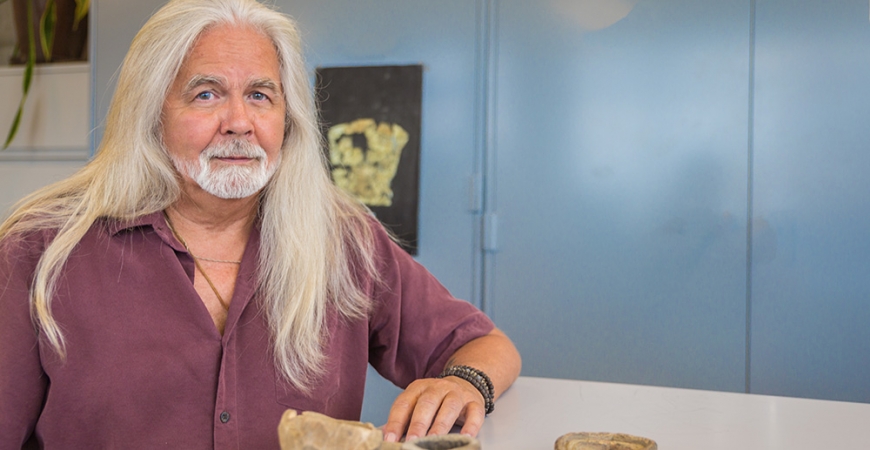 Esteemed anthropologist and archaeologist Professor Mark Aldenderfer, who retired this month from UC Merced, has been awarded the Edward A. Dickson Emeriti Professorship Endowed Chair, the university announced.
Aldenderfer is the second UC Merced faculty member to receive the one-year appointment, which will run through June 30, 2021. Professor Emeritus Leo Ortiz held the chair in 2006-2007.
The professorship honors Edward A. Dickson, who helped found UCLA and whose 43 years on the UC Board of Regents is the longest tenure of any member. The appointment supports an emeritus professor's teaching, research and public service.
"I'm honored to be the second recipient of this endowed chair and the first from the School of Social Sciences, Humanities and Arts," Aldenderfer said. "One of the most important tasks I need to complete as my research career nears closure is to acknowledge the debts I owe to the Indigenous peoples — the descendant communities — with whom I have worked over the years.
"My hope is to use the resources of the chair to organize data from past projects and present them to museums and other curation facilities in Peru and Nepal so that future generations of local scholars can make use of them."