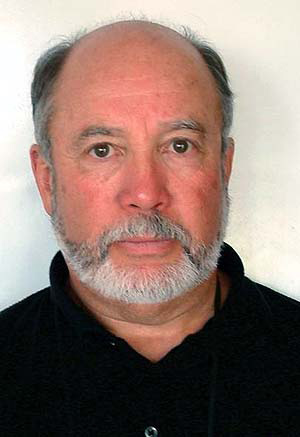 When Leo Ortiz began his career at UC Santa Cruz, the campus was only six years old. For 30 years, he performed research in marine biology, assisted with diversity initiatives and served as an academic leader, eventually becoming the chair of the Biology department. When one of his former students, Rudy Ortiz (no relation) became a founding professor at UC Merced, Leo Ortiz began a relationship with Santa Cruz's baby sister in the UC system. This year, he is imparting his experience as Dickson Emeritus Professor.
The Dickson professorship is an endowed chair that rotates annually, bringing in experienced faculty to provide guidance and to pursue research or other initiatives that will benefit the Valley. Ortiz has held the chair since January 2006.
"UC Merced has a unique opportunity to serve clientele within a certain radius of this campus," Ortiz said. "To do that, we must focus on accessibility and diversity in addition to academic excellence, especially in science and technology."
Shortly after his appointment at UC Santa Cruz in the early 1970's, Ortiz helped obtain the first funding from the National Institutes of Health to train minority students for science careers at the Ph.D. level. These programs have produced more than 125 Ph.D. scientists. He has participated in other diversity initiatives throughout his career.
"We need to demonstrate that we are serious about diversity and inclusion," he said. "There's a destructive merry-go-round that tells us there are no minority professors because the hiring pool doesn't include people from underrepresented groups. In turn, minority students don't choose science careers because there are no minority professors. In the end we have to break that cycle." Ways to do that can include everything from re-examining processes of hiring - recognizing and valuing the critical role that faculty play in this process - to developing curriculum, to special programs, Ortiz explained.
This voice of experience has practical ideas for his time at UC Merced. "If I can offer a smidgen of wisdom, take constructive criticism and give equally constructive criticism in return, look positively with hope toward the future, and value a diversity of opinion, politically and otherwise, ultimately helping Merced help minority students make careers out of science, then I will have accomplished what I came here to do," Ortiz said.