By Patty Guerra, UC Merced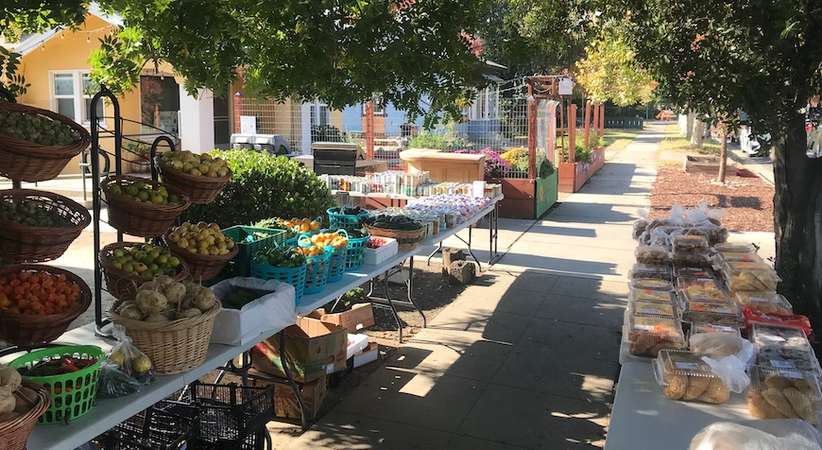 Roughly a third of all food worldwide goes to waste.
Outside of the obvious direct costs, that waste has numerous other repercussions: much of it goes to landfills, where it generates methane, a greenhouse gas. Resources such as water and seeds are squandered. And at the same time, one in four people are experiencing food insecurity.
"We're wasting all this food when folks are going hungry," said Erin Meyer, Sustainable Food Programs coordinator for UC Merced.
From April 10-16, the university is taking part in Food Waste Prevention Week, an annual effort to raise awareness of food waste and encourage people to reduce it. Events include a pledge, submission of tips and a video contest with cash prizes.
"The best way to avoid food waste is to prevent it from happening in the first place," Meyer said.
Students, faculty and staff are encouraged to take a pledge to reduce food waste. "They can submit three ways they are going to pledge to reduce," Meyer said.
The steps don't have to be major life changes all at once. "Maybe it's cooking smaller portions, or checking the fridge before making a shopping list," Meyer said.
Participants also are asked to submit their own ideas for food waste reduction tips. Those will be shared via social media.
Organizers also are hosting a food waste prevention video contest, which is open to anyone in Merced County, not just students or others affiliated with the university.
Videos must be under three minutes, contain three tips, be professional and appropriate, and contain original content, including any music used. The first-place prize is $250. The second-place video will receive a $100 prize, and third place will get $50. Videos can be submitted to the Food Waste Prevention Week website by April 16.
At UC Merced, sustainability has been embedded into the fabric of the university since the start. It is the only institution in the United States to have all its buildings certified under U.S. Green Building Council (USBGC) Leadership in Energy & Environmental Design (LEED) and has received more than 15 awards in the last five years for its actions and programs.
So it's no surprise that UC Merced has its own food waste reduction programs, including a new "No Food Left Behind " effort. Through this program, leftover food from catering events is made available to students, faculty and staff through a first-come, first-served basis.
People who order from the university's Lakeside Catering check a box to make it a No Food Left Behind event if there are leftovers. When that happens, a text goes out to people who sign up, letting them know that food is available and where.
"They'll get texts about surplus food at events and other surplus food," Meyer said. There are no income or other restrictions for who can come get something to eat. "And it's really good, catered food."
To get alerts, text FOOD to 85523.
In addition, food is "rescued" from participating local supermarkets and restaurants and made available at pop-up events each Saturday. The products are all still good, but perhaps about to be replaced on a shelf by new inventory, or leftover from a flea or farmers market.
"They donate their surplus so that it's not wasted; it goes to those in need," Meyer said.
The university is also part of a UC-wide effort to spend at least 25 percent of its food-buying budget on plant-based items by 2030. The Merced campus has already surpassed that goal, buying 26 percent plant-based food.
But they aren't settling for that success, Meyer said. "We have a stretch goal of 30 percent."