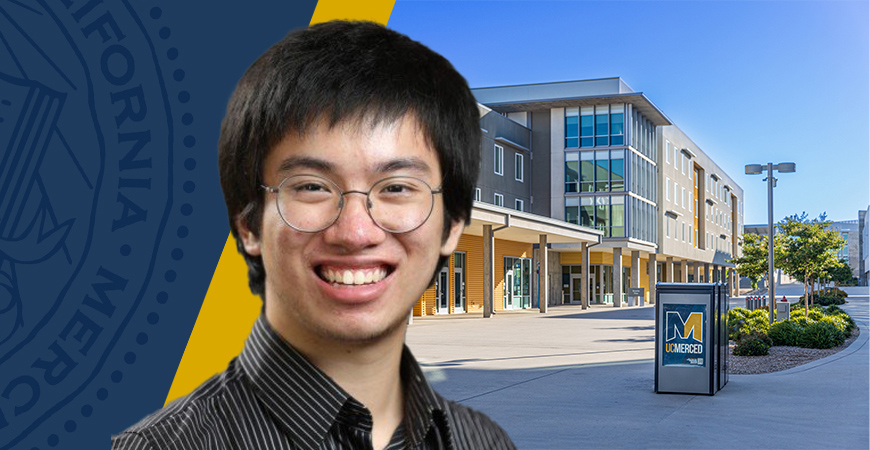 Cognitive and Information Sciences (CIS) Ph.D. student Ben Nguyen spent last summer working as a data analyst at the National Institutes of Health (NIH).
Nguyen was selected for the competitive fellowship through the nonprofit organization Coding it Forward, which brings early career technologists from across the country to work on high-impact projects in local, state and federal government offices through its Civic Digital Fellowship and Civic Innovation Corps programs.
His internship through the Civic Digital Fellowship program was with the NIH's All of Us research program — an effort to gather diverse genomic data hosted on a platform called Researcher Workbench. Nguyen was tasked with understanding who workbench users were and how they engaged with the platform. Additionally, he connected workbench users to NIH grant funding information to further assess whether the program was achieving its goal of making data more accessible to early career researchers.
"The most valuable thing I learned from this internship was the experience of working in government, as well as gaining confidence in the employability of the skills I am gaining here at UC Merced," Nguyen said.
"We appreciate that Ben and others have answered the call to serve by spending their summer using their skills in government," said Ariana Soto, deputy director for Coding it Forward. "I think sometimes there is an assumption that people lack interest in working in government, but we see a lot of demand from this generation of talent."
At UC Merced, Nguyen's research interests with CIS Professor Michael J. Spivey have included using mouse tracking as a potential window into understanding sentence processing and linguistic differences between online forum communities on the topic of eating disorders.
"I am currently pursuing experiments using virtual reality to explore the role of variability in movement for communication," he said. "I am interested in the ways and consequences of how we resonate with each other and the environment during communication."
Nguyen said his experience in graduate studies at UC Merced helped him make the most of his internship.
"I think the ability to pursue diverse topics during graduate study prepared me to engage with a wholly foreign field of genomic data," Nguyen said. "In my internship, I was given a large amount of autonomy and freedom to ask and chase whatever questions came to mind, which mirrored my graduate experience thus far. I also employed technical quantitative skills that I gained from coursework."
Senior Public Information Representative
Office: (209) 228-4203
Mobile: (209) 628-8263