The Bobcat community understands the importance of giving back. This month, UC Merced celebrates 10 years of helping feed those in need in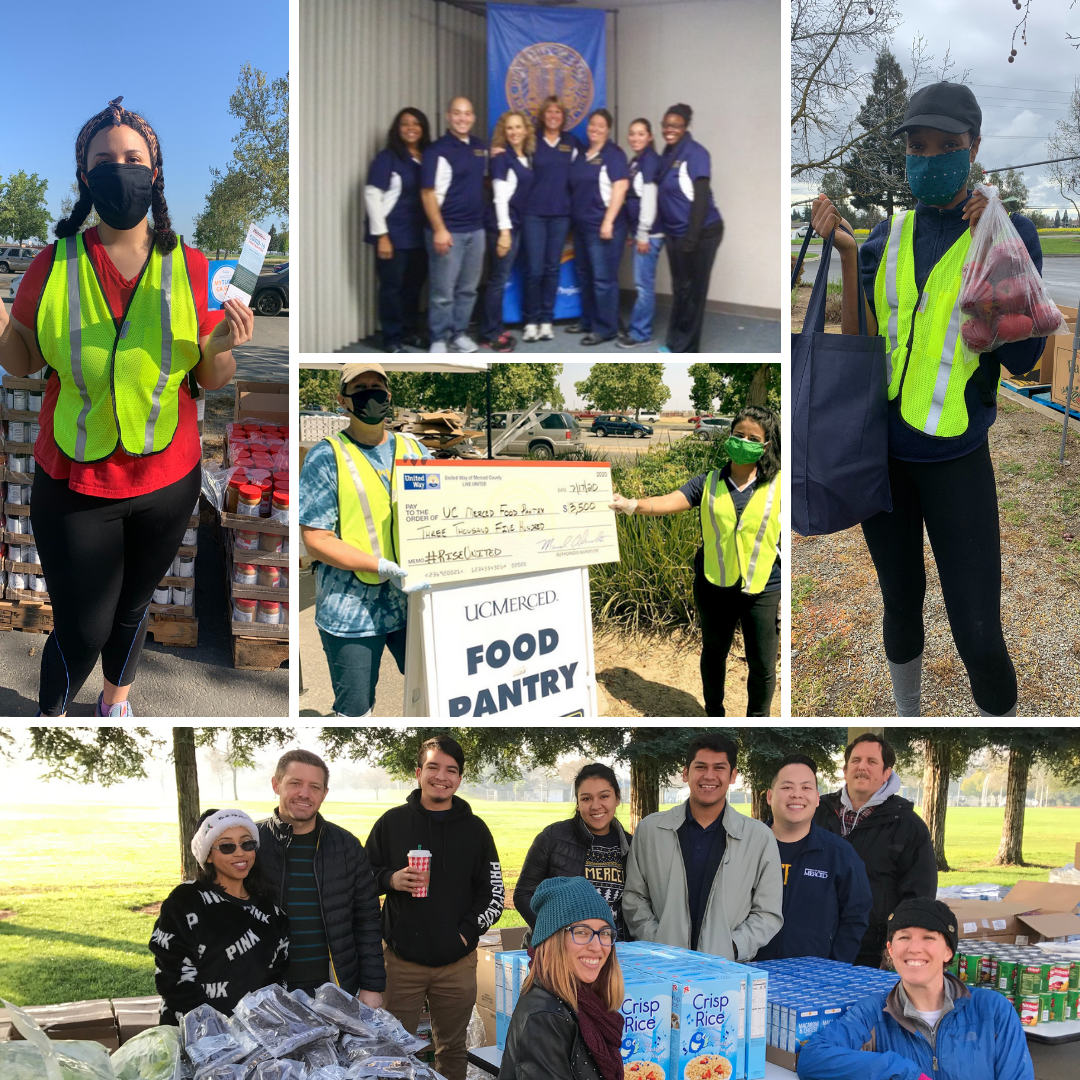 partnership with the U.S. Department of Agriculture (USDA) Food Distribution, Merced County Food Bank, Merced College and local business Image Masters.
Rain or shine since February 2012, on the third Friday of each month, students from UC Merced, Merced College and members of the Merced community can receive free fresh vegetables, fruit, milk, juice and frozen protein, among other nutritional items, all thanks to this crucial partnership between the campus and the feeding network.
"Over the years we have enhanced the monthly USDA Food Distribution by hosting resource fairs and cooking demonstrations in partnership with the Merced College Food and Nutrition department. We also distribute non-food items such as deodorant, shampoo, toothbrushes, toothpaste, sunscreen, dish soap and other necessities," Director for the Community Engagement Center Vernette Doty said.
On average, more than 150 families are served monthly. But during the peak of the pandemic, over 500 families were receiving assistance.
"It was humbling to see not only the need exacerbated by COVID but also the response of people coming out to help – to make sure our community members got the support they needed in a time of upheaval," Doty said.
As a result of the pandemic, the food distribution has moved to a drive-thru model and will continue with this model even after COVID-19 restrictions are lifted.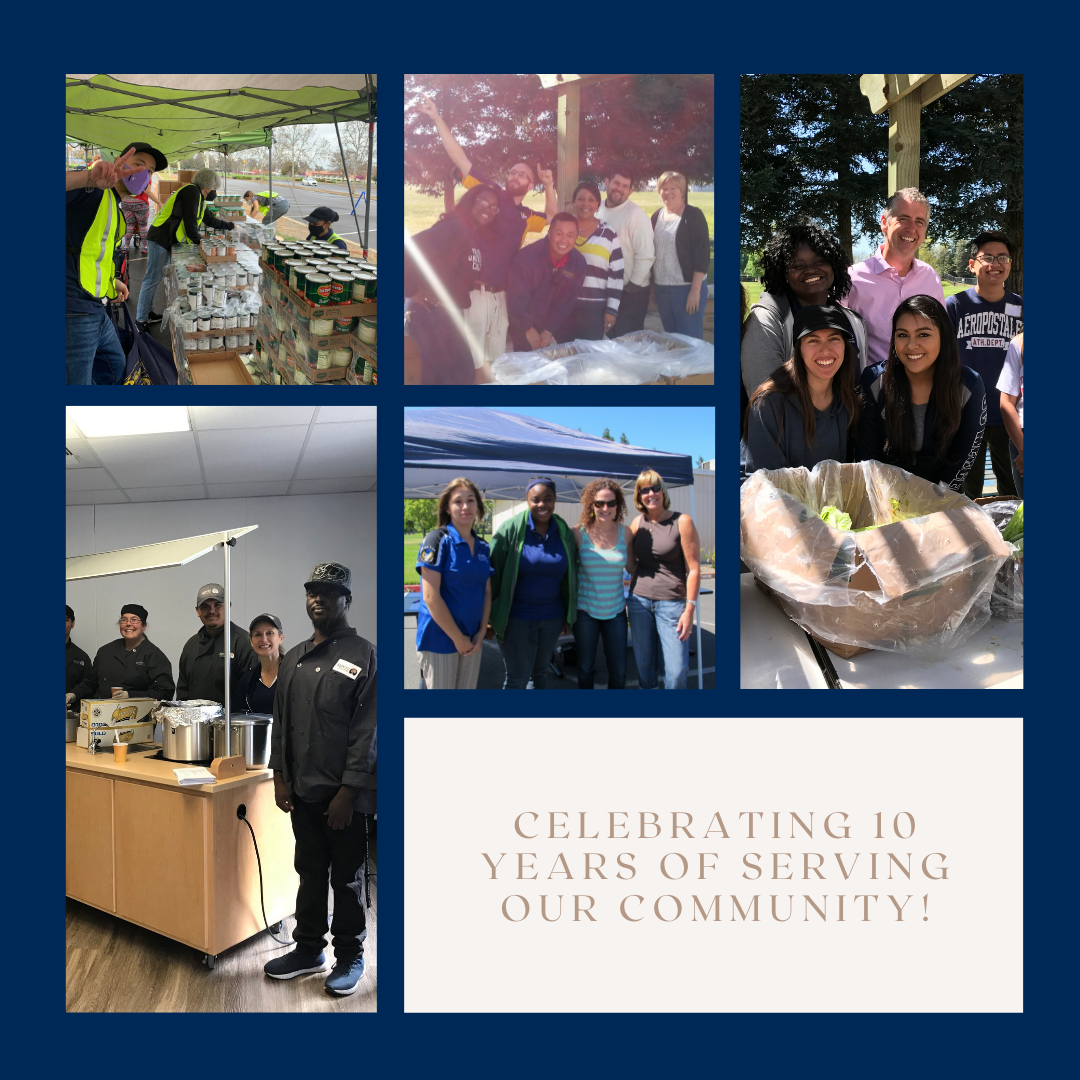 Also, for the fifth time, the program has been awarded a Community Investment Grant by United Way. This year's grant was for $5,000, an award that Doty says highlights the hard work of those who make this distribution happen.
"The campus has done so much to support this direct service to students and the community," Doty said. "So many offices, units and individual staff and faculty and hundreds of students have come out to help with the distribution, supported through donations, and just cheered us on. I can't begin to name all of the people who have made this outreach successful as the list would be too long and I know I would miss someone."
People are asked to wear masks when visiting the distribution site located at the Merced College Public Safety Complex.
If you want to obtain more information on future distribution dates and times or become a volunteer during the distribution events, visit the Community Engagement Center's USDA Food Distribution website.
In addition to the USDA distribution, students can access the Bobcat pantry and community members can find additional resources by checking out the Merced County Food Bank website.

Public Information Officer
Office: (209) 746-5137