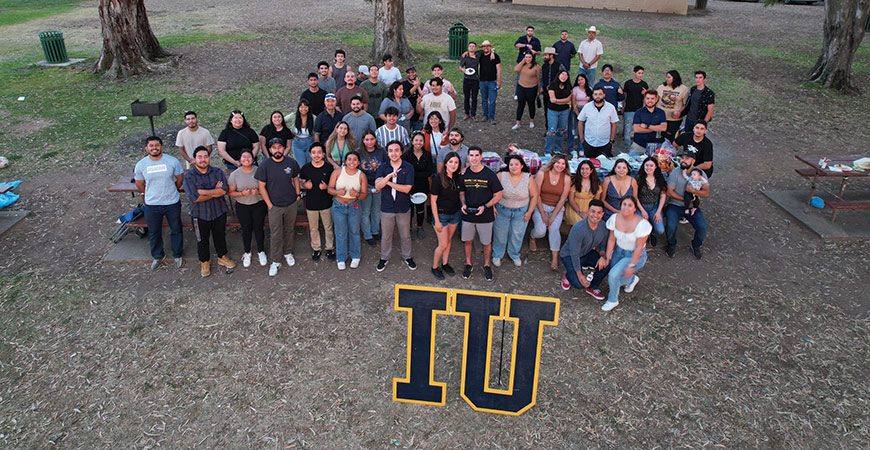 This past weekend was a time of festivities for the Society of Hispanic Professional Engineers (SHPE) chapter at UC Merced as members celebrated their 10th anniversary as part of the Bobcat community.
"Being first generation and a Hispanic student has been difficult to find success alone. SHPE at UC Merced has provided me with opportunities to grow professionally. I have been able to find a vast network of alumni professionals and meet new friends who have become my Merced family," said UC Merced SHPE chapter President Brandon Ortega.
SHPE is the nation's largest association dedicated to fostering Hispanic leadership in the science, technology, engineering and mathematics (STEM) fields.
UC Merced's chapter works to increase the number of Hispanic engineering students at the university, promote the advancement of Hispanic engineers and scientists in employment and education, and develop and participate in programs with industry and the university to benefit students seeking technical degrees.
The university's SHPE chapter has a total of 65 active members and about 230 alumni professionals.
"As we continue to grow, we will always be committed to changing the lives of those who walk through our doors and aim to become professionals in STEM," Ortega said. "We do whatever is possible to increase STEM awareness and ensure that our members become the leading professionals of our future. Our organization's future is filled with endless possibilities because just like our motto, 'We Lift as we Climb.'"
The club is open to all who would like to join. Members do not need to be Hispanic or in a STEM-related major. Those interested are only asked to attend the general meetings and get involved with the organization.
For more information, visit the UC Merced SHPE website.

Public Information Officer
Office: (209) 746-5137