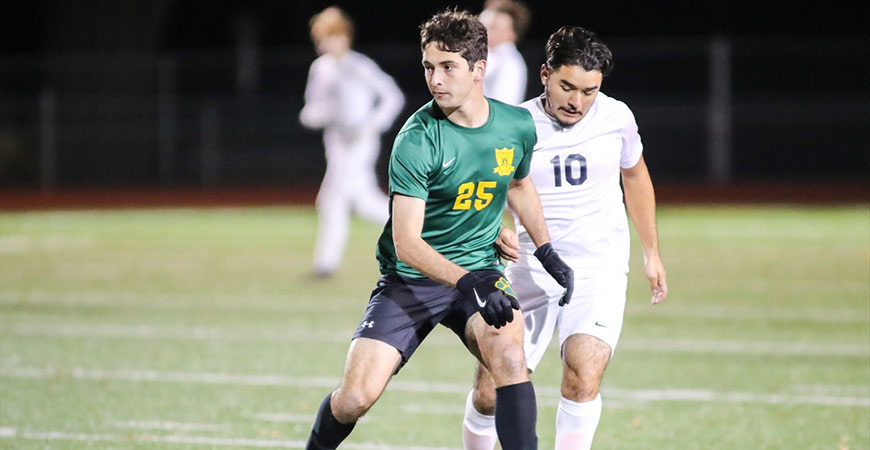 UC Merced is highlighting incoming first-year students for fall 2022 — a dynamic, diverse and accomplished cohort of new Bobcats.
Edwin Casillas chose UC Merced for many reasons, he said. He likes the "little city" feel of the campus. He is drawn to the "friendly student environment." And he loves soccer.
"I had the honor and privilege of being able to practice with the men's soccer team during a training," the graduating Sonora High School senior said, "and during that time, all the players and coaches were so welcoming, I felt at home."
High school counselor Stacy Kroeze said UC Merced is getting one of the best from this Sierra Nevada foothills city.
"He is a talented athlete, a hardworking student and a young man with strong moral character," she said. He has been taking college courses while still in high school and earned As in three Advanced Placement courses — while playing varsity soccer.
He "makes Sonora High School proud," said Kroeze.
Casillas' college career will be aided by two significant scholarships totaling $75,000 over four years — the Kenneth Bisordi Scholarship, administered by the Sonora Area Foundation, and the Perricone-Hobbin-Hodge award, chosen by the Tuolumne County Board of Education and given exclusively to future University of California students.
He is eager to get to campus.
"At UC Merced, I'm hoping to pursue a degree in mechanical engineering while also contributing to the men's soccer program there," Casillas said. "I can't wait to start this fall."

Public Information Officer
Office: (209) 746-5137