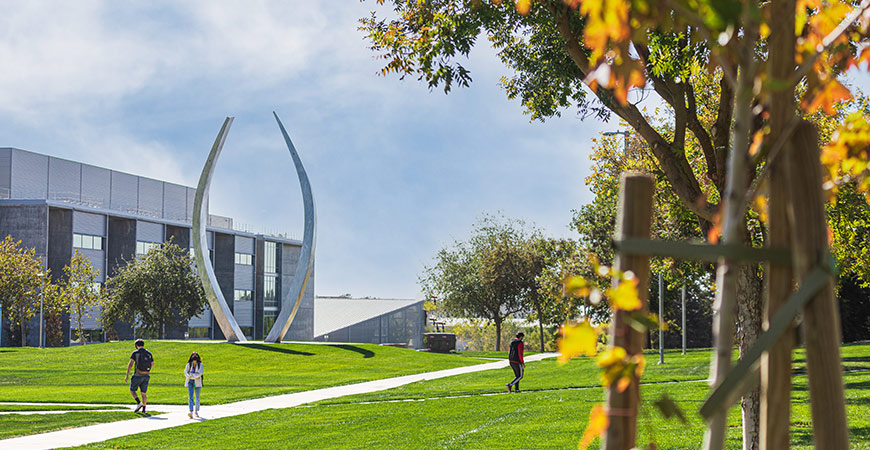 As part of the 2021-22 Governor's California Comeback Plan, UC Merced students will get the opportunity to serve their community while receiving financial support for college through the new program #CaliforniaForAll College Fellowship.
Modeled after the pilot Civic Action program launched in 2020, the program led by California Volunteers will engage undergraduates across the state.
For the first time, AB540 eligible Dreamers will also participate and help tackle different issues in education, climate action and food insecurity.
"UC Merced has a strong foundation in this work, exemplified over the past two years as one of the pilots of Civic Action Fellows programs," Vice Chancellor of Student Affairs Charles Nies said. "True to the goal of the program, we will support students in expanding their leadership capacity and deepening their civic responsibility while helping them to obtain their degrees on time and with less debt."
The campus is among 45 colleges and universities selected during the first round of funding. It is expected that in two years, UC Merced will receive over $3.7 million.
During Tuesday's virtual announcement, California's Chief Service Officer Josh Fryday said this type of assistance is crucial for many students.
"This will help students get credit for their community service and help pay for college while keeping students engaged and reducing financial strain," Fryday said.
UC Merced's goal is to have 100 students participate in the Bobcat Community Fellows program. Each undergraduate will receive a $7,000 stipend for 450 hours of service, plus a $3,000 Ed Award upon completion. Partnerships will include Merced area K-12 schools and nonprofits, regional state parks, the Merced County Foodbank and many others. Additionally, the university will work collaboratively with California State University, Stanislaus.
The campus will accept applications online beginning in late February through the Community Engagement Center.

Public Information Officer
Office: (209) 746-5137