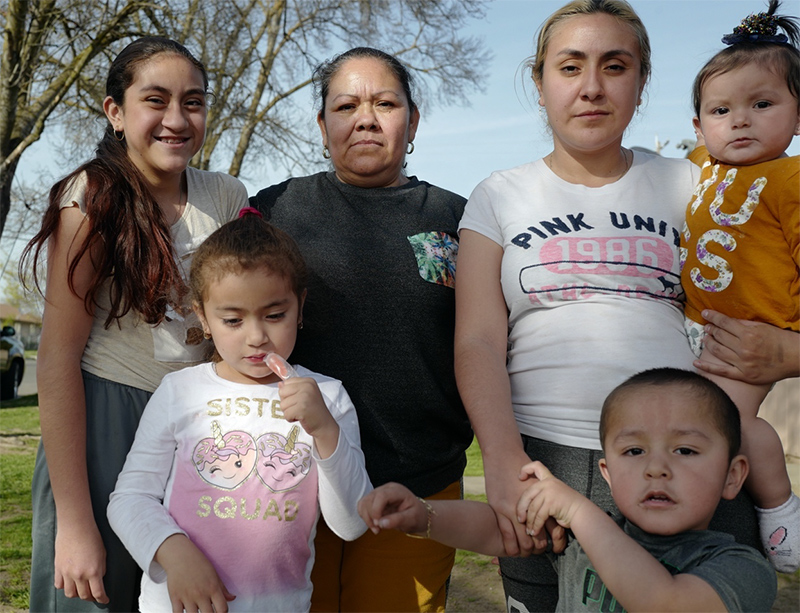 There's no doubt that it's been a tough year. A global pandemic, political division, social unrest, wildfires and more have inundated people's lives. Now, a local exhibit created by a UC Merced professor looks to give people a closeup look at these trying times as they're experienced in Merced, with hopes that it will influence the public to stop — at least for a moment — to breathe and take in the beauty all around.
Global Arts, Media and Writing Studies Professor Yehuda Sharim's exhibition "Central Valley Portraits," presented by the Merced County Arts Council, will be on display at the Merced Multicultural Arts Center from Aug. 4 through Oct. 3. The photography and multimedia installation reflects everyday life in changing urban complexes of Merced — everything from panoramic views of the sky with flocks of birds, conversations with nurses who struggle to cope with COVID-19 daily deaths, to intimate portrayals of encounters with strangers who became friends.
Given that it's a multimedia exhibit, attendees can expect to see, hear and read a variety of messages. The in-person exhibit consists of more than 60 photographs and two video installations, including Sharim's short film "Red Line Lullaby," which is simultaneously featured in Greece and Italy, and was the focus of a recent interview. Video interviews with frontline health workers in Merced are also included to describe what they've faced during the pandemic.
"This country suffered many COVID-19 deaths, and we don't talk about grieving," said Sharim. "What does it mean to grieve? Can we connect to our pain? What does it do to us if we can't connect to this pain?"
Sharim said everyone is welcomed to check out the exhibition since it's appropriate for all ages.
"I would like all of us to sit around this table and watch and listen," he said. "This is a space where all communities can come together. We are in it together."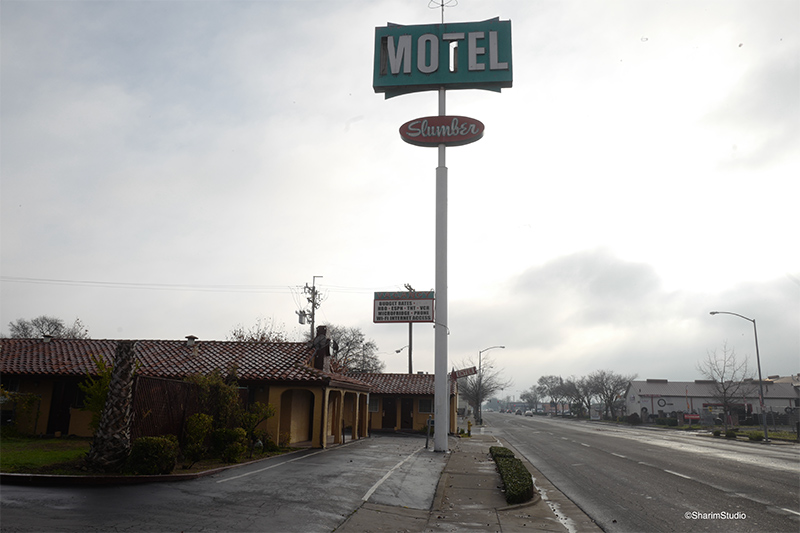 An opening reception will be held at 6 p.m. on Aug. 4 and an artist talk with Sharim is scheduled for 7 p.m. on Sept. 9. A screening of his documentary "Songs That Never End" and a question-and-answer session will take place at 7 p.m. on Sept. 23. The events are free and open to the public.
The Merced Multicultural Arts Center is located at 645 W. Main St. Additional details about events and exhibits can be found online.
Sharim continues to work on several projects aside from this exhibition, including a new short film titled "Letters2Maybe." The trailer can be viewed on YouTube. For more information about Sharim's work or to contact him, people can visit his website.