Since opening its doors in August 2005, the UC Merced Library has served as the hub of the campus. That all changed when the coronavirus pandemic hit and the building was forced to close in March 2020. Now, the library is gearing up to reopen its doors on Aug. 16 and welcome back members of the university and community.
As has been the case since UC Merced opened, adapting to fluid and ever-changing situations on campus is a must. From using fire exits to access buildings to having lectures in the California Room, Bobcats have quickly learned to roll with the punches. That was certainly the case when the pandemic started, and the library shifted to an entirely digital operation.
"I think one of the reasons we were able to move to this remote and digital model so easily is we've always been very adaptable," said Eric Scott, associate university librarian for library operations. "That's always been our mentality. That's always been our organizational attitude."
The library building was closed to visitors for 18 months, books couldn't be handled after being returned, and the courier service between the UCs was shut down for some time. Still, staff members were working from home and behind the scenes to ensure services such as curbside pickup, as well as residential delivery for faculty and graduate students, were available.
"Our goal at the library really was to be able to provide as stable of a service as we could," said Ross Anastos, library services manager. "The dedication, hard work and motivation of every single person on staff, including the student assistants, is the only way that what we did was possible."
"Throughout the pandemic, we've tried really hard to the extent that we could to get materials for people," said Joe Ameen, head of access services. "We tried to make as many of our resources available in electronic formats as we could."
The library already had a large amount of information resources in digital form before the pandemic. Moreover, Hathi Trust, a consortium that digitizes library materials held at universities across the United States, provided Emergency Temporary Access Service to the UC's copyrighted materials for online viewing, Ameen said.
Library goes above and beyond
Amid the pandemic, the library also became a haven for some irreplaceable archives. In September 2020, the Castle Fire burned toward Sequoia and Kings Canyon National Parks' headquarters. At the time, the archives there contained documents related to the 130-year history of Sequoia and its founding, photographs and negatives, plant samples of every known species and much more.
The archives' curator at the parks contacted the library for help. Within days, work got underway to transport the archives to the library for safekeeping.
New way to search unveiled
Even during the pandemic, the library's tools have been evolving. A new way to search for information resources at UC Merced and across the UC system, UC Library Search, officially went online July 27. At UC Merced, it replaces Melvyl, and it's now also the sole system used to manage and access collections across all 10 campuses, the California Digital Library and two regional storage facilities.
UC Library Search is much more than a sleeker-looking system. The catalog's goal is to make searching for information resources more efficient and streamlined while avoiding duplicate entries and results.
"We can create improvements in how the searches work so we can institute them across the whole system, so it's going to give better searches for end-users as time goes on," said Donald Barclay, deputy university librarian. "End-users are going to find more flexibility and more ability to be specific."
Library staff members will also benefit from the new catalog. They will have a greater ability to analyze how collections are used, helping to make decisions about which information resources may need to be purchased in the future. Furthermore, the UC system reports that the shared system costs 40% less than 10 campuses carrying out infrastructure improvements separately.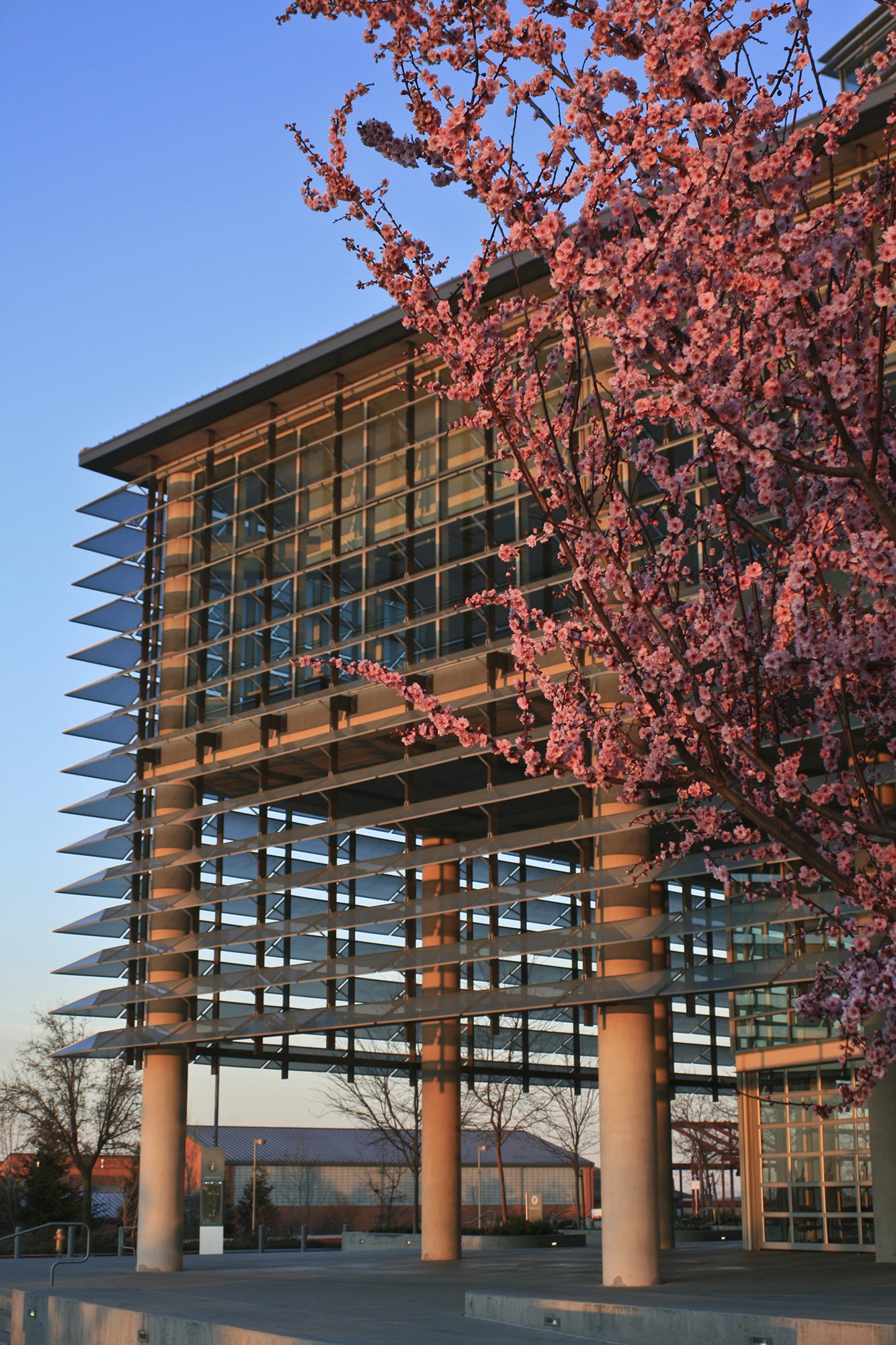 The initial discussions for the new systemwide Integrated Library System (ILS) got underway back in 2017, and implementation was carried out by members from all 10 UC campuses during the pandemic. It was no easy task. Staff transferred more than 100 million records from the old systems to UC Library Search.
"This was a big project, and several hundred people worked on it to varying degrees. A lot of people at UC Merced worked really hard on it, including Tom Bustos, the library's director of library technology," said Barclay, who was on the committee overseeing the project.
While library staff reiterate that the new search system is simple to use, students, faculty, staff and community members may still have questions. Barclay said instructional materials and resources are being developed. In the meantime, anyone with questions is encouraged to use the "Ask A Librarian" feature on the library's website; the chat service is available 24/7. Questions can also be asked via phone, email and Zoom videoconferencing.
Patience is a virtue
Returning to campus is exciting but could prove to be stressful as well, especially after having attended classes virtually for more than a year. Library staff are asking for patience as the university community reunites in person. About 25 student assistants made up library services, but that number went down to five once the library closed. Now, some 20 new student workers are being trained on the new system, but they, along with the rest of the library staff, are available to help and answer any questions.
Scott said staff members will wear facial coverings and follow the UC's directives on COVID-19 protocols. Visitors will notice that collaborative workrooms are closed, but that's because they are being renovated.
The UC Merced Library will be open on a modified schedule starting Aug. 16, and its hours will expand on Aug. 25.
Fall semester hours:
Aug. 16–24
Monday to Friday: 9 a.m. – 3 p.m.
Weekend: Closed
Lantern, first floor: open 24/7
Aug. 25–Dec. 17
Sunday: noon – 8 p.m.
Monday: 7 a.m. – midnight
Tuesday: 7 a.m. – midnight
Wednesday: 7 a.m. – midnight
Thursday: 7 a.m. – midnight
Friday: 7 a.m. – 6 p.m.
Saturday: closed
Lantern, first floor: open 24/7
Exceptions
Monday, Sept. 6: closed in observance of Labor Day
Thursday, Nov. 11: closed in observance of Veterans Day
Wednesday, Nov. 24: open 8 a.m. – 3 p.m.
Thursday, Nov. 25 and Friday, Nov. 26: closed in observance of Thanksgiving Day