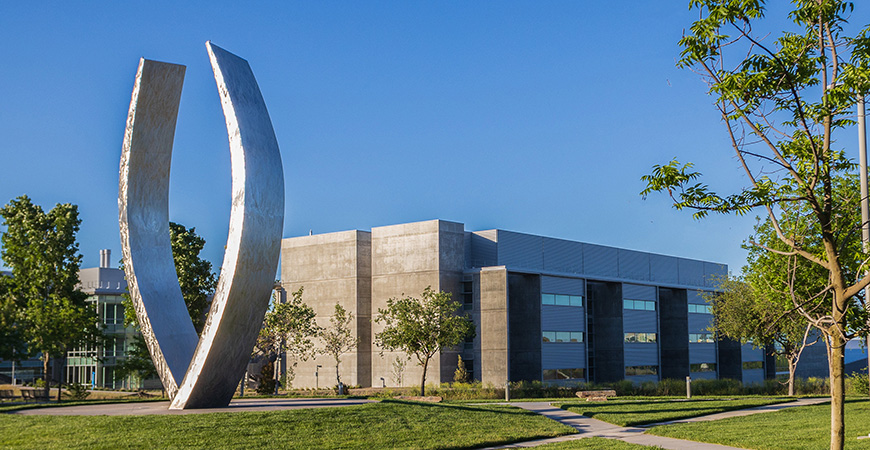 The University of California Board of Regents approved today Dr. Juan Sánchez Muñoz's appointment as UC Merced's fourth chancellor. Muñoz comes to UC from the University of Houston-Downtown (UHD), where he has served as president since 2017.
"It is an honor and a privilege to lead UC Merced, a campus that distinguished itself in just 15 years as an exemplar of educational opportunity," said Muñoz, a first-generation college graduate. "Having dedicated my career to student success and creating access to the transformational power of higher education across racial and social lines, I'm excited to continue that work at the University of California, a world-renowned public institution."
During his first year at UHD, Muñoz launched the university's largest capital campaign and led the institution's recovery efforts after Hurricane Harvey. Muñoz also presided over UHD's increases in enrollment, retention and graduation, in addition to new degree programs including a bachelor's of science in nursing and data science; awards from the Texas Higher Education Coordinating Board for the university's model success programs; and a $1 million grant from the Howard Hughes Medical Institute — the only university in Texas to receive the award in 2018.
"Dr. Muñoz's accomplishments are a testament to the power and opportunities created by public higher education," said UC President Janet Napolitano. "I am certain he will build on his valuable experiences to lead Merced, UC's newest campus, so that it continues to grow and thrive."
UC Merced educates the highest percentage of first-generation and low-income students in the system and will accommodate 10,000 more students after the completion of Merced 2020, a public-private partnership that will enable the campus to double in size.
Muñoz's move to UC is a return to his California upbringing and academic roots. Before Texas, where he served as vice provost for undergraduate education and student affairs and senior vice president for diversity, equity and community engagement at Texas Tech University, Muñoz worked as an assistant professor at California State University, Fullerton in the department of secondary education. He earned a bachelor's degree in psychology from UC Santa Barbara and a Master of Arts in Mexican-American studies from California State University, Los Angeles. Muñoz was then awarded a doctoral degree from UCLA where he studied curriculum and instruction in the Division of Urban Schooling.
"Dr. Muñoz's experience and qualifications alone make him an outstanding choice to lead UC Merced," said John A. Pérez, chair of the UC Board of Regents. "Add to that his passion for ensuring the success of all students, especially public school students from underrepresented and underserved communities, and it is clear he is the perfect match for UC Merced as the campus moves forward on its impressive journey."
Tom Hansford, chair of UC Merced's Academic Senate, said, "I am delighted to welcome Dr. Muñoz to UC Merced and look forward to working with him as we continue building the 21st century public research university."
Muñoz's scholarship has been featured at national conferences as well as in academic journals, books and encyclopedias. In 2010, Muñoz was among the contributing editors of the Handbook of Latinos and Education, which received the American Association of Educational Studies' prestigious Critic's Choice Book Award. His more recent co-edited volume, Perspectives in Interdisciplinary and Integrative Studies, explores disciplinary responses and interdisciplinary learning.
"Dr. Muñoz's career and accomplishments demonstrate his strong commitment to higher education, to social mobility, and — most important — to student progress and achievement," said Erik Flores, who served as the undergraduate student representative on the chancellor search committee. "His leadership and values will be a tremendous asset to the UC Merced community."
Muñoz has served on the Association of Public and Land-grant Universities' (APLU) Commission on Access, Diversity and Excellence, and is currently on the board of directors for the Hispanic Association of Colleges and Universities (HACU) and the American Council on Education (ACE).
He is a graduate of the Academy for Innovative Higher Education Leadership offered jointly by Arizona State and Georgetown Universities, ACE's Spectrum Executive Leadership Program, Harvard's Institute for Management and Leadership, UC Berkeley's Executive Leadership Academy, and the University of Texas Lyndon B. Johnson School of Public Policy's Governor's Executive Development Program.
Early in his career, Muñoz was a secondary school teacher, a community college adviser and an instructor in California. He is also an honorably discharged sergeant from the U.S. Marine Corps.
Muñoz will assume his role as UC Merced's new chancellor in early July.
To ensure a smooth transition, interim UC Merced Chancellor Nathan Brostrom has agreed to split his time and work with Muñoz at the campus through July before returning to the UC Office of the President full time on August 1.
"The entire Merced campus community owes a debt of gratitude to Nathan for his steady leadership. His expertise in finance and management is needed now more than ever at UCOP, and we are looking forward to his return as systemwide chief financial officer," Napolitano said.
The board approved Muñoz's salary at $425,000. UC chancellors are among the lowest-paid university leaders when compared with their Association of American Universities (AAU) peers.
Muñoz is married to Dr. Zenaida Aguirre-Muñoz. Aguirre-Muñoz is an accomplished scholar and currently an associate professor of psychological, health, and learning sciences at the University of Houston. The couple has three sons.