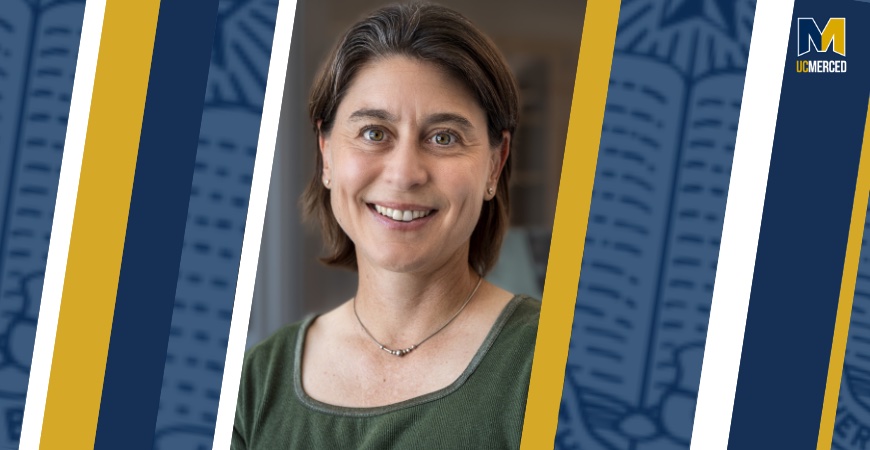 Most organic reactions involve use of a solvent and heat, resulting in chemical manufacturing waste that can be toxic. Mechanochemistry, applying mechanical force to influence chemical reactions, doesn't result in that kind of waste. But this process is not widely used because there is a gap in understanding how to achieve results.
A UC Merced researcher took part in a study that found a way to close that gap.
Mechanical engineering Professor Ashlie Martini co-authored the paper with Yerzhan S. Zholdassov, Li Yuan, Sergio Romero Garcia, Ryan W. Kwok, Alejandro Boscoboinik, Daniel J. Valles, Mateusz Marianski, Robert W. Carpick and Adam B. Braunschweig.
According to the researchers, force exerted by a surface can drive chemical reactions that are distinct from those achieved using heat, solvents or hydrostatic pressure. These results provide a framework for anticipating how experimental geometry, molecular confinement and directed force contribute to mechanochemical kinetics.
The paper was published in the journal Science, which, according to its website, was founded in 1880 with seed money from Thomas Edison and publishes the best in research across the sciences, with articles that consistently rank among the most cited in the world.
Science Editor Jake Yeston said the researchers, "used a modified atomic force microscope to study in a more precise, controlled fashion how the forces squeezing molecules together in a ball mill might influence the Diels-Alder cycloaddition reaction. The authors observed much greater acceleration through mechanical distortion than hydrostatic pressure would deliver."
The Dies-Alder reaction is used in synthesizing natural products such as rubber and plastic, but the results of this study have even broader implications. They show that force exerted by a surface can be a tool for controlled chemical reactions with less waste and lower energy consumption in fields ranging from energy storage to pharmaceuticals.