A resume is often the first impression an employer has of a job candidate. To help students obtain their dream jobs, last week, a UC Merced student-focused
workshop provided the Bobcat community the necessary tools to perfect their resumes.
Resume Ready, organized by Campus Housing resident assistants Jesica Lopez Perez and Brianna Chavez Mancilla, in collaboration with UC Merced's Center for Career & Professional Advancement, was geared toward students' success by polishing college resumes for internships or careers.
"Brianna and I began planning an event to bring student resources in a tailored manner. This was because many residents have told us their schedules landed over typical office hours," Lopez Perez said. "Some residents said they did not know about the career center or its location. The need for students to get hands-on professional development was there, and we helped bridge their community to the resources."
The more than 50 participants were greeted by an encouraging message by Chancellor Juan Sánchez Muñoz about the importance of education and building a solid foundation to succeed beyond the classroom. The event marked the first time a chancellor attended a student-organized event.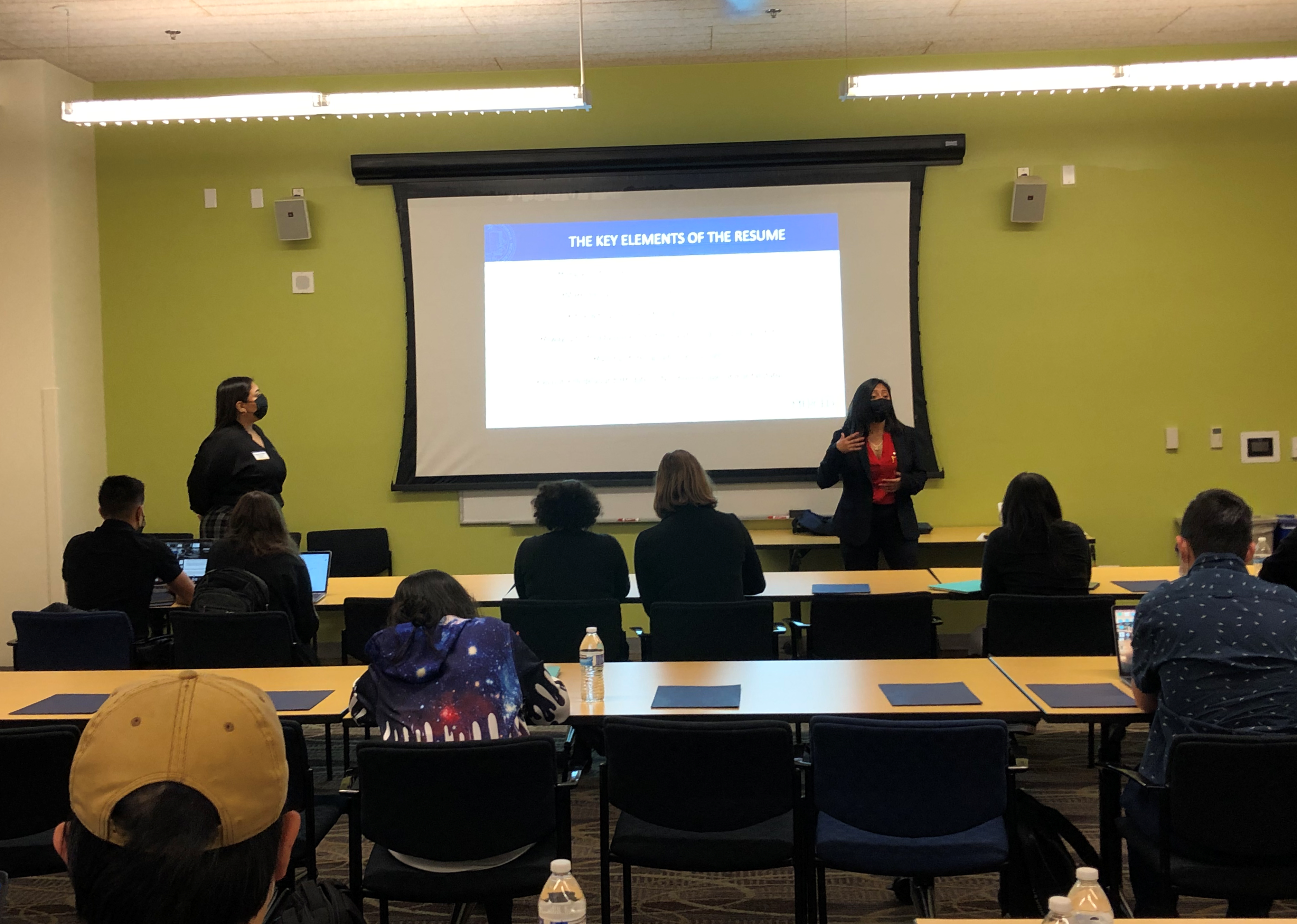 "Chancellor Muñoz's speech was inspiring and opened my eyes to what my professional future will hold," first-year student Ava Corgiat said. "During the workshop time, I felt supported by the mentors and I left with a resume that will prepare me for the future. Overall, this event made me feel included and supported by the campus community."
Those who attended also received tips on job interview skills, employer insights and how to dress for success.
"I didn't have many expectations coming in since this was my first time attending an event like this, but I learned so much about what goes into a good resume and the importance of maintaining a solid resume that's consistently updated with new experiences," fourth-year student Andrew Plata said.
For students looking to obtain resume tips or other career guidance, visit the Center for Career & Professional Advancement.