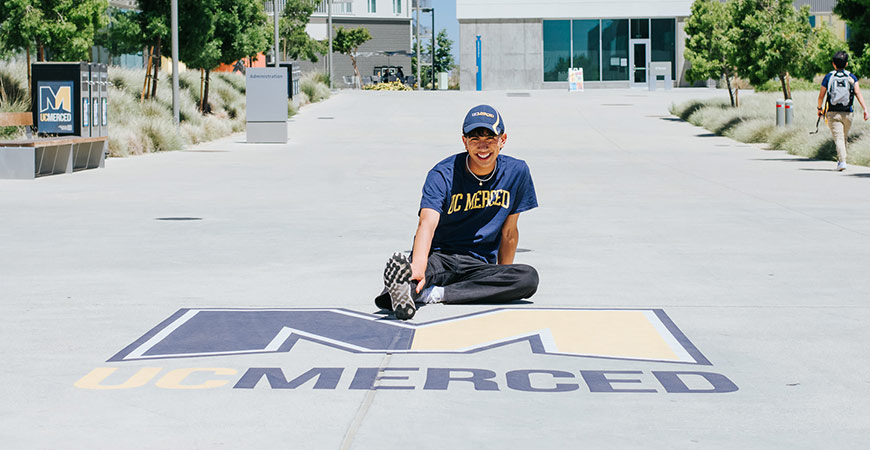 UC Merced is highlighting incoming first-year students for fall 2022 — a dynamic, diverse and accomplished cohort of new Bobcats.
When deciding on a university, Emanuel Armando Angel, known as Manny, knew he wanted to commit to an institution whose core value is to build a relationship with the education of its students while preparing them for a successful life.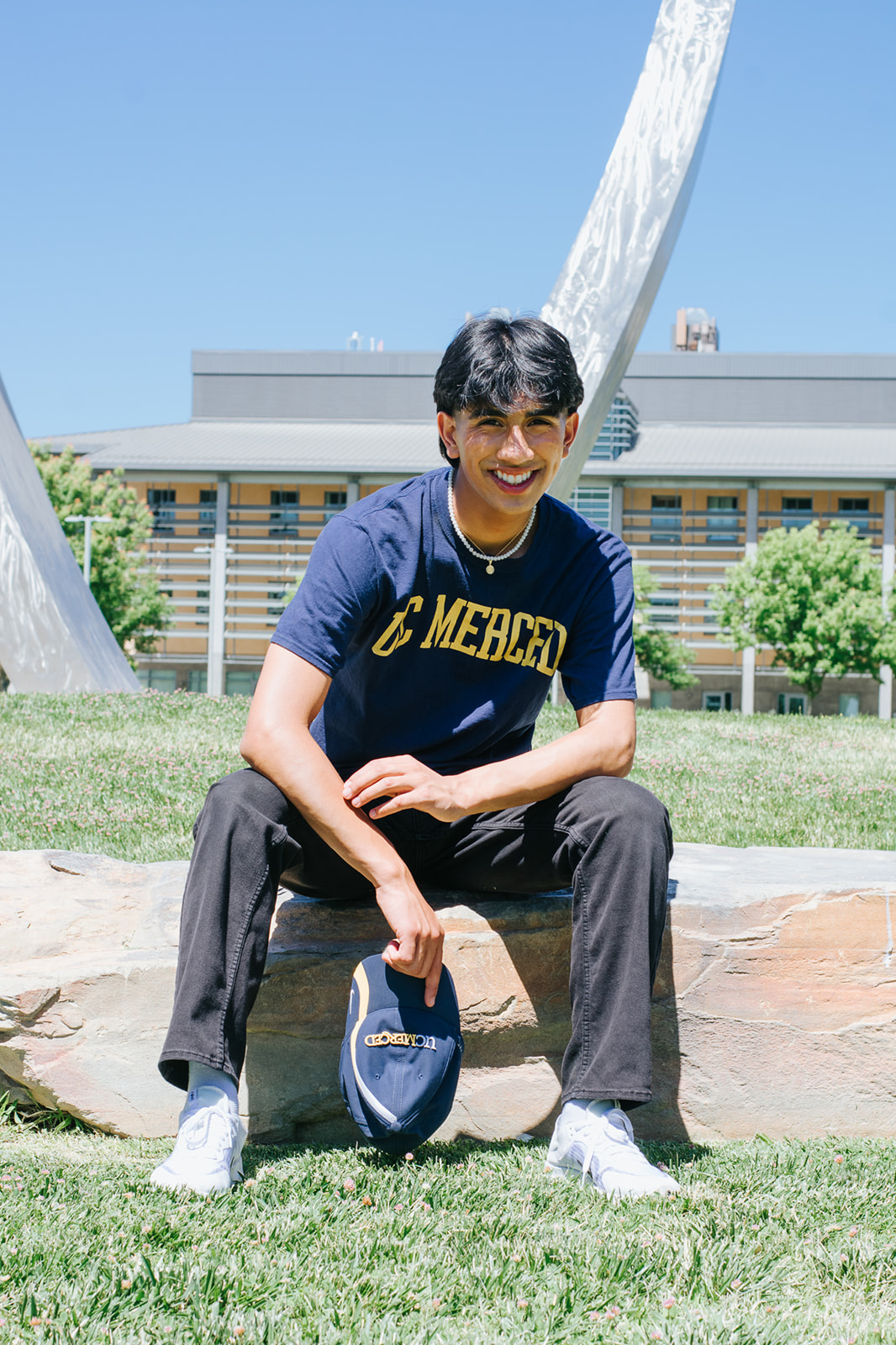 "I chose UC Merced for my future, to avoid being viewed as a number but as a student with value," Angel said. "I had many great options for universities I could study at, but I decided to stay home at UC Merced."
The Merced native will be majoring in environmental engineering and said he is thrilled to join a campus that has proven its commitment to the environment.
"The campus is the most sustainable amongst the rest of the UCs, with a goal to reduce energy demand through its triple zero commitment, green buildings and solar farms. The care for students and their environmental ideas is shown through an array of projects," he said. "I can't wait to be heard as a student at the UC with my ideas in environmental engineering."
While attending El Capitan High School, Angel left his footprints behind by taking part in more than 15 extracurricular activities, including serving as
senior class vice president and helping kick start the Speech and Debate Club for the school. "I got to understand the value of contributing to a new campus. And I am eager to do the same at UC Merced," he said.
UC Merced's Bobcat pride was implanted in him at an early age since his parents were amongst the first staff members for the newest campus in the UC system.
"I was raised within the campus. I remember walking through the UC when it was just a couple of buildings along one road. My mom began working at UC Merced as early as 2002, before the school's opening. And my dad shortly followed by working with groundskeeping," Angel said.
As a student, he hopes to leave his mark at the university and beyond.
"I hope to achieve research of any sort. I am excited to present some ideas to the university, and I cannot wait to carry them out while creating history at our new campus. For a vague idea, I want to change the world!" he exclaimed.