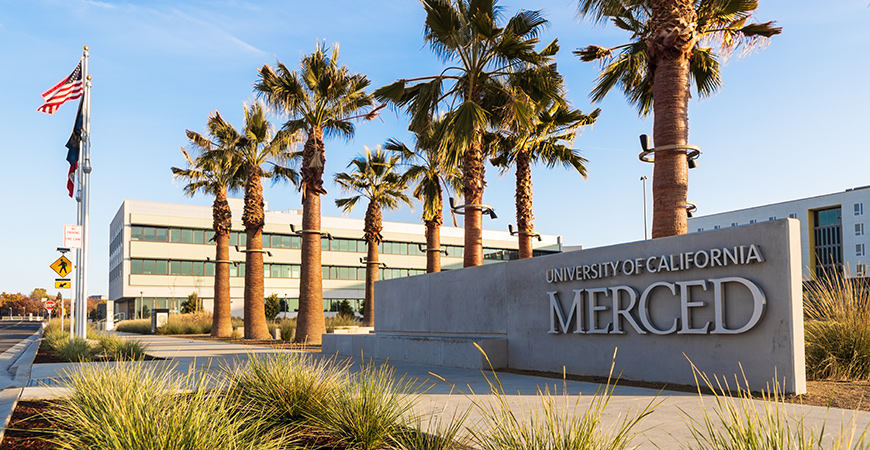 The state budget passed by the legislature and signed by Gov. Gavin Newsom promises tens of millions of dollars for UC Merced to build the next generation of world-class programs and facilities.
The budget appropriates new funding for campus expansion, climate-related initiatives, the university's Community and Labor Center and a potential housing partnership.
"These new allocations will help UC Merced and our community move even more boldly forward," said Chancellor Juan Sánchez Muñoz. "We owe a great deal to Assemblymember Adam Gray, Sen. Anna Caballero, Assemblymember Jose Medina and others for their tremendous advocacy for our students, faculty and researchers during the budget process, and of course to Gov. Newsom, who has been a steadfast supporter of this university."
The chancellor also praised UC Merced faculty and staff, foundation trustees, alumni and students "who, working with colleagues and peers across the UC system, helped to keep the story of our mission and our successes in front of state leaders."
Detailed allocations to UC Merced include:
• $31.5 million this year for campus expansion projects, with the legislature promising to allocate the same amount in the 2023 and 2024 budgets, for a total of $94.5 million over three years.
• $18 million in funding for climate initiatives, and access to $100 million in seed and matching grants available across the University of California system.
• $3 million in ongoing funding for the Community and Labor Center, UC Merced's newest organized research unit.
• $564,000, in a budget trailer bill, for a housing planning grant in coordination with Merced College.
"We are tremendously appreciative of this influx of capital with which our faculty and students will tackle big research challenges, especially in the critical area of climate resilience, regenerative agriculture, and wildfire and drought modeling and management," said Interim Vice Chancellor for Research and Economic Development Marjorie Zatz.