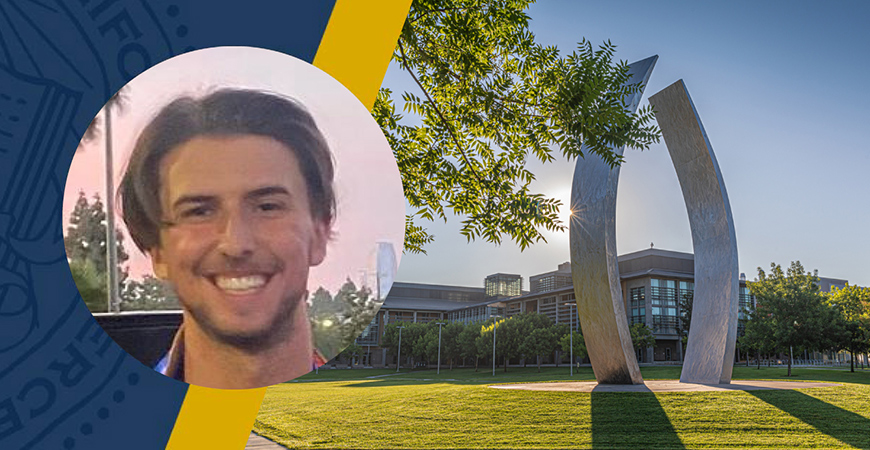 UC Merced is highlighting incoming first-year students for fall 2022 - a dynamic, diverse and accomplished cohort of new Bobcats.
Christian Boyd is ready for the next chapter of his life. The recent graduate of Brío College Prep in Los Angeles is leaving Southern California and joining his fellow Bobcats this fall as part of the Class of 2026.
"I chose to attend UC Merced because of the quiet rural atmosphere, a stark contrast from the harsh streets of downtown LA," he said.
Boyd kept busy while in high school. He achieved the honor roll, was a member of the student body council and played on the basketball team for all four years. Earlier this year, his team secured the championship among the Ednovate school network and won the championship game against the rival team from USC Hybrid High College Prep.
The avid reader and hiker is bringing that energy to Merced. He said the drive to be better than the day before is what will fuel his academic career. He added that a goal of his at UC Merced is also to continue developing productive habits that will allow for a "seamless transition into a successful adulthood."
Boyd plans to major in political science with a minor in philosophy. As far as a prospective career path, the LA native said law school is on the far horizon, but nothing is set in stone.
"I look forward to the possibilities and opportunities UC Merced will present," he said.