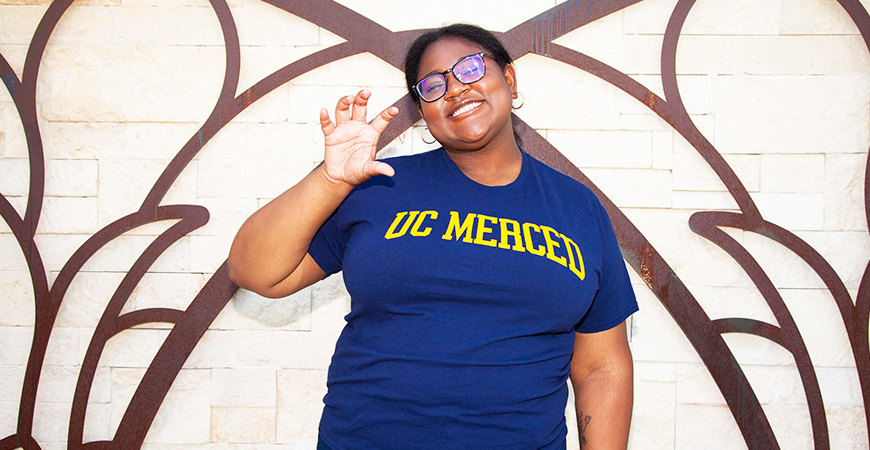 UC Merced is highlighting incoming students for fall 2022 — a dynamic, diverse and accomplished cohort of new Bobcats.
Isabella Mitchell knew she wanted to move away from Lynwood after graduation in an effort to explore California. After attending UC Merced's annual admitted student open house event in April, the 18-year-old was convinced to call the university home for the next four years.
Mitchell was a student at Artesia High School for two years and then transferred to Marco Antonio Firebaugh High School. She was part of the Associated Student Body (ASB) and played the bass clarinet in the marching band.
The change in schools, coupled with the global pandemic, was not easy. Like many students, she had to deal with challenges amid constant change and uncertainty.
"It was hard to make connections with teachers," she said. "I overcame this obstacle by always asking questions so the teachers through the computer screen knew I was listening and learning."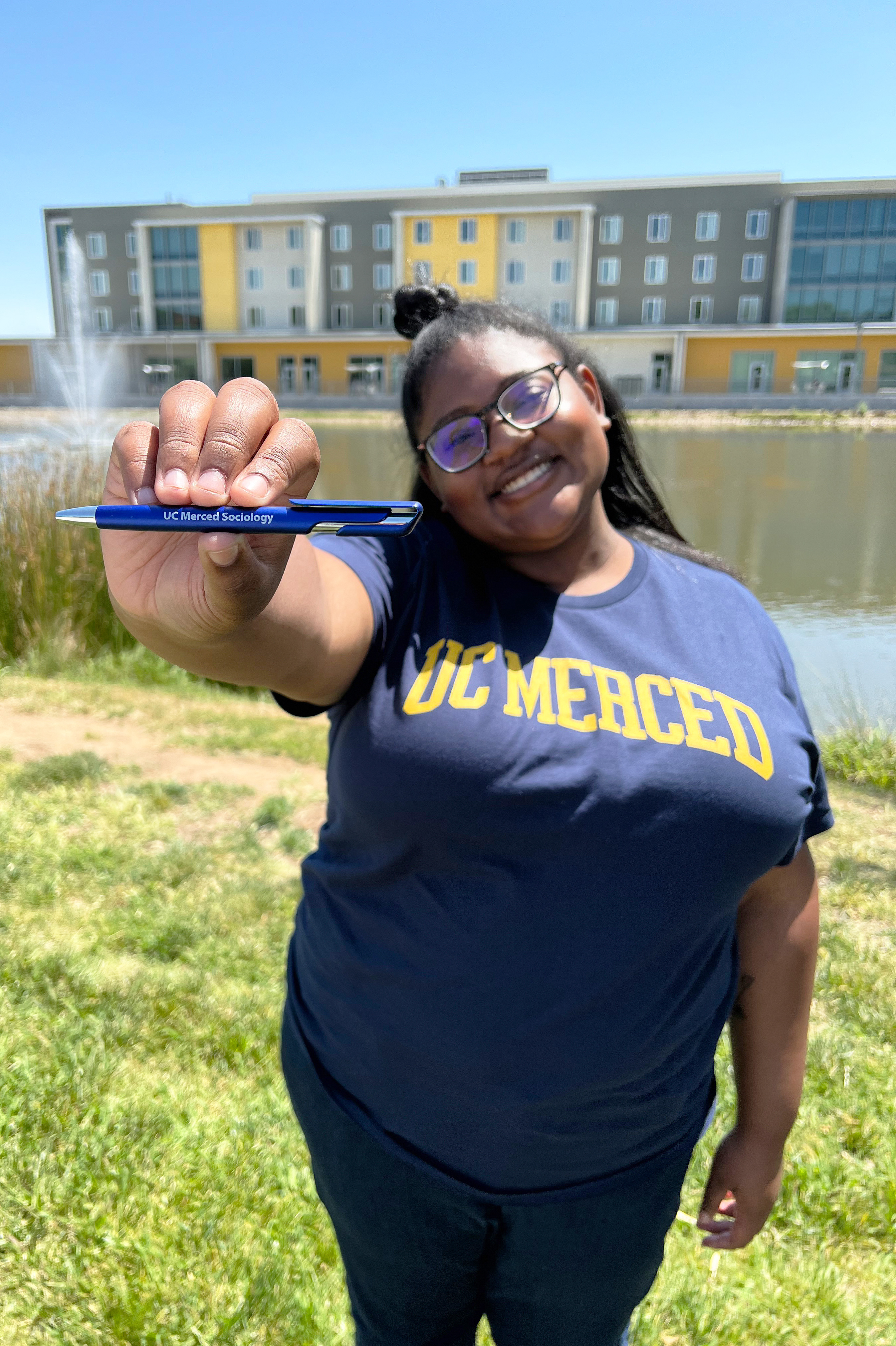 One connection that was easy for Mitchell to make was with UC Merced. She said the university's location — far enough and close enough from home — and financial aid package made it the perfect fit. Ultimately, it was Bobcat Day that solidified her decision.
"I came for Bobcat Day, and it immediately felt like home," she said." "My family came with me and saw how wide my eyes became when I was on campus. As soon as I returned home, I submitted my statement of intent to register with them by my side."
Mitchell is the first person in her family to attend a university. She said her parents have always encouraged her to aim high, especially when it comes to academics, and are excited for her to make her mark at UC Merced, where she plans to major in sociology.
"UC Merced has so many research opportunities that I am so excited to take advantage of within my major," she said. "After graduating, I want to get my M.A. in counseling and become a high school counselor."
Mitchell said she is ready to hit the ground running as soon as she arrives on campus and is eager to soak in everything the university has to offer.
"I am excited to start a new chapter in my life here at UC Merced," she said. "I can't wait to meet my fellow Bobcats!"