After a two-month run at the Merced Multicultural Arts Center, a UC Merced professor's exhibit is now available for viewing across the globe.
"Central Valley Portraits," an exhibit by Department of Global Arts, Media and Writing Studies Professor Yehuda Sharim, is being showcased virtually through the University of California Humanities Research Institute (UCHRI) Living Through Upheaval research and public programming initiative.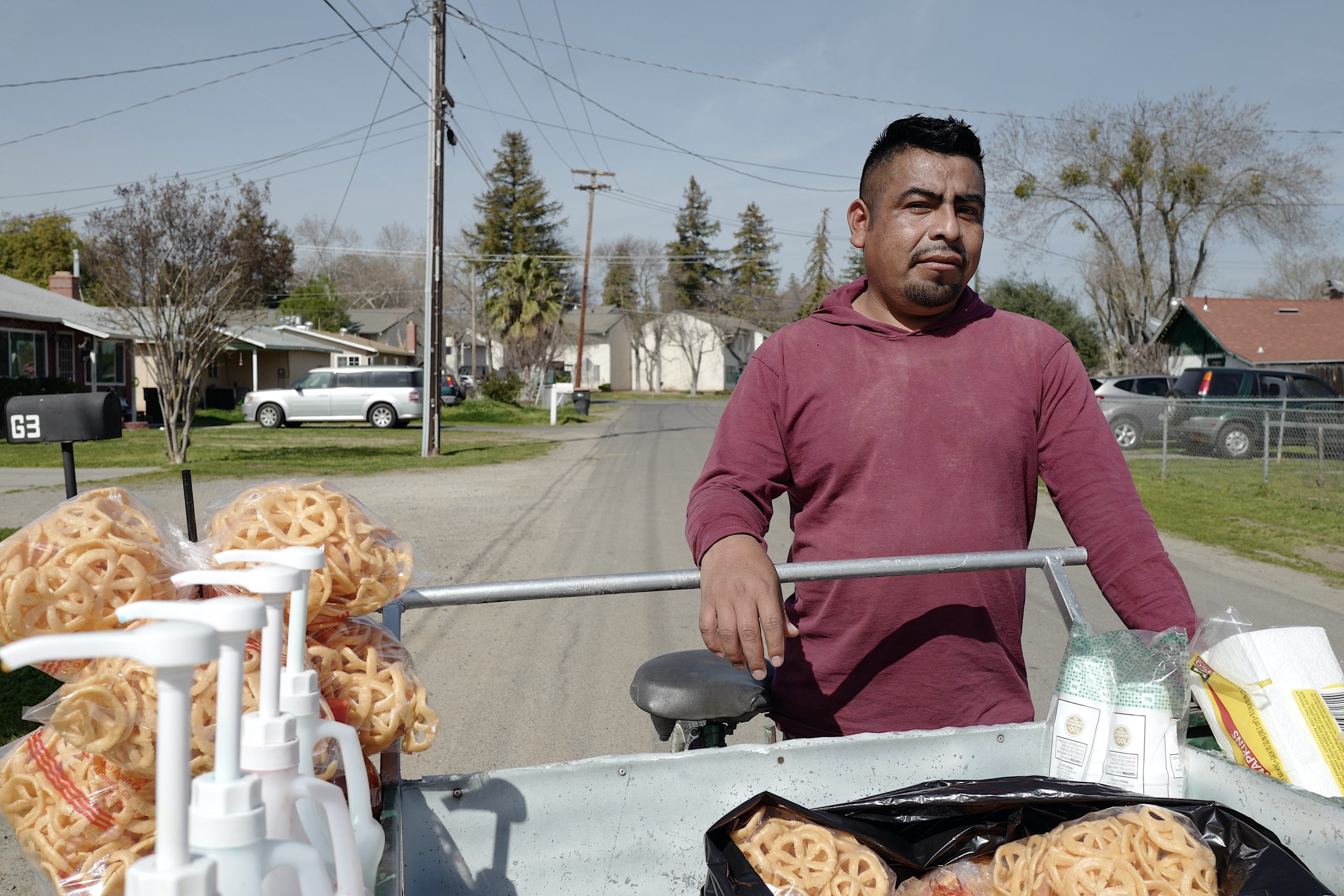 Together with his graduate students Alma Alvarado Cabrera and Oscar Montero Hernández, Sharim created an exhibit that documents the current historical moment: growth and urban change together with deep agony, political and racial tension and the spread of various prisons across California.
Sharim utilizes images and poetic ruminations to reflect on a variety of scenes that showcase everyday life in the open fields and changing urban landscapes of Merced. Amid a tumultuous period due to the COVID-19 pandemic, political division, social unrest and more, the exhibition is meant to influence people to pause for a moment, take in the beauty and strife all around them and start a conversation.
Nothing was off limits for the exhibit. Sharim looked to the skies, streets, sidewalks, storefronts, orchards and people to get a real sense of the pulse of the city.
"The exhibit explores place, community and family," Sharim said. "The camera traces multiple and not always visible migratory paths of communities and birds traveling in mass at sunrise and sunset, stumbles across abject detritus that marks a life once lived and now forgotten and peers into quiet moments shared by strangers who become neighbors."
Starting Nov. 4, the UC Merced Library will host the exhibit as well.
Anyone interested in viewing "Central Valley Portraits" can visit the library or explore the virtual exhibit on the UCHRI Living Through Upheaval website.
Sharim also continues to work on additional projects, including a new short film titled "Letters2Maybe." The trailer for the film is available on YouTube.
To learn more about Sharim and his work, people can check out his personal website.