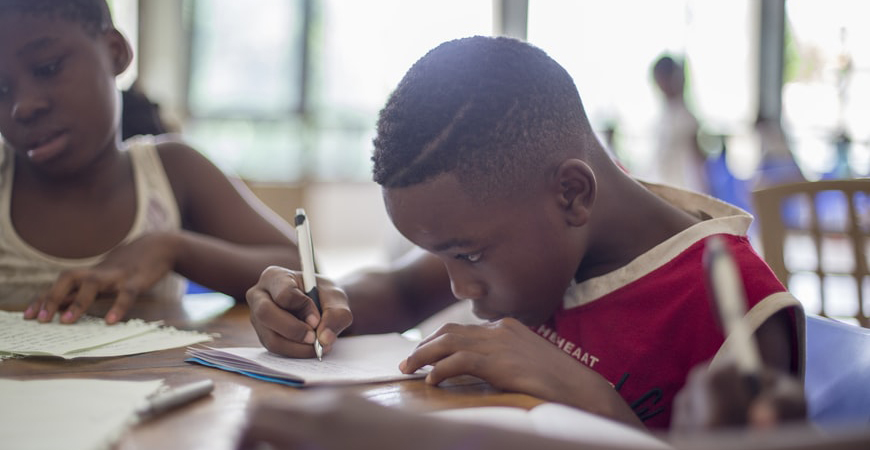 It's a scene familiar to many students: sitting at the kitchen table, utterly hopeless because they can't solve that tricky math problem. Many people can identify with that feeling and if it's not conquered, it can turn into what Chris Wright calls "math phobia" — something students at UC Merced are trying to help early learners avoid.
Wright is the founder and project lead of Early Family Math (EFM), a nonprofit aimed at improving early learners' understanding of math alongside their families during the first eight years of life. The nonprofit provides free materials for families to engage with their children with the hopes of fostering an openness to learning math that is fun and low stress.
"Adults are doing math all the time, they simply need to get used to verbalizing it and involving their children with it," Wright said. "We want the child, and the family, to experience that math is a fun, social activity that they can look forward to doing together."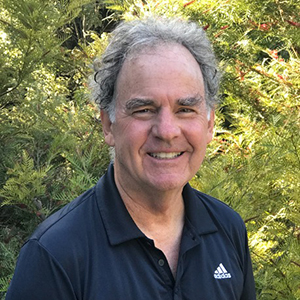 While literacy is often promoted as an important early education tool, math does not typically receive the same promotion, something Wright aims to change with EFM. To encourage more math learning, EFM offers storybooks, activities and videos free of charge to families online. The storybooks have two goals: to associate mathematics with family time and to build a habit of interaction for the adults so they become used to talking about mathematics. The videos are instructional to help adults learn the best way to engage with their children and the activities are designed to be fun math games and puzzles for families to do together.
Math is a universal language — two plus two is four in any country. But the languages used to explain math can vary by household. Mechanical engineering Professor Ashlie Martini discovered EFM through a friend and saw opportunities for UC Merced students to help the nonprofit reach more families.
"I realized this was a great way for students at UC Merced to use their many skills to give back to the community and, particularly, enable the next generation of scientists and engineers," Martini said.Three of Martini's mechanical engineering doctoral students translated course materials into Chinese and Spanish to help EFM reach more families.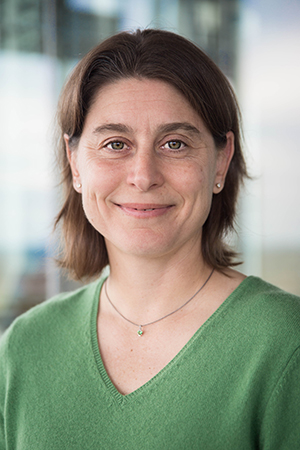 "I think education at an early age is important because kids are like white papers — what they learn when they are little will have profound impacts on the rest of their lives," said Quanpeng "Sam" Yang, a third-year mechanical engineering doctoral student who translated EFM materials into Chinese. "For example, it is much easier for a kid to learn a language than an adult. Math is also a language, a language of nature and science. Practicing math early helps to form a scientific thinking pattern that will benefit a person's whole life."
Computer Science and Engineering Teaching Professor Santosh Chandrasekhar and Director of Innovation Stefano Foresti are also teaming up with EFM for the computer science and engineering (CSE) annual capstone program. This is an experiential learning program which offers students an opportunity to solve a real-world problem for industry partners. Students are working to get EFM's content in an easy-to-use desktop application. 
"Through this program, students gain valuable experience and skills that better prepares them for their future professions, not just purely academic endeavors. This program also provides them with professional development opportunities and helps them become more attractive to the industry and eventually secure jobs," said Chandraskhar.
The projects are also featured at Innovate to Grow (I2G), the School of Engineering's flagship program that draws hundreds of people biannually. Industry leaders, community members, and entrepreneurs from the Central Valley, Silicon Valley, Southern California and beyond come to see UC Merced students' creative solutions to their industry partners' problems.
"The clients participating in the program gain from delivery of a product that fulfills their needs. Some of these clients, like EFM, may not have the resources to develop a solution in-house or through external consultants from the private sector, making the student-developed solutions that much more valuable," said Chandraskhar. "The program provides UC Merced another way to serve the local community and beyond in a meaningful and philanthropic way."
Senior Public Information Officer
Office:(209)585-6341