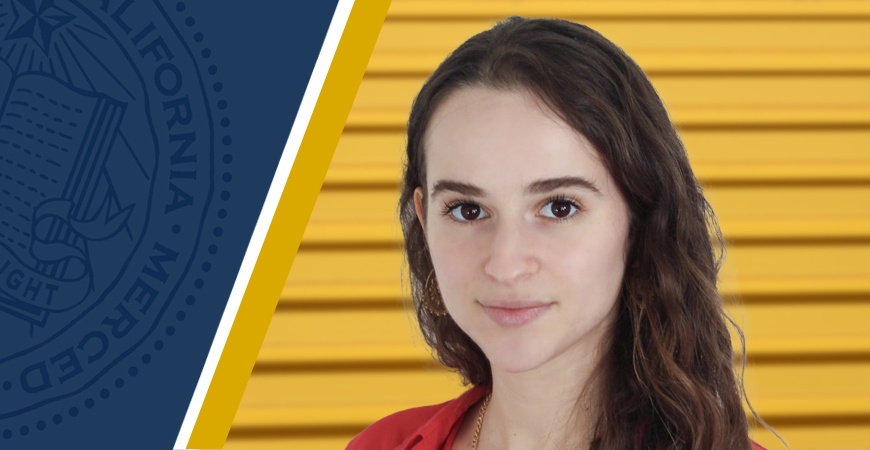 Like many students at UC Merced, pre-medical student Nina Bouzamondo-Bernstein faced uncertainty as the COVID-19 pandemic spread throughout the world.
She had applied for more than 40 clinical research care openings, but the pandemic had closed them all down. Feeling cornered by the changes happening around her, she decided to take charge of the situation.
"I decided to take steps to give other students the resources they needed to continue studying," Bouzamondo-Bernstein said. "That's when I came up with the idea of an online platform."
Her will to support students like her led Bouzamondo-Bernstein, a Bay Area native, to create a free virtual platform called Pre-Health Shadowing — an online resource for students all over the world to access opportunities that are systemically more difficult for some groups of students due to lack of assets and other life obstacles that may have increased during the pandemic.
Within six months, the platform has grown to over 26,000 members worldwide, all with different education levels and all looking to obtain clinical experience by joining live streaming or recorded sessions with physicians, nurses, veterinarians, dentists and more. After taking the online sessions, students complete an assessment and receive a certificate confirming their participation.
"UC Merced opened up so many perspectives. Not everyone has the time or resources, and this platform helps them facilitate the connections they need to continue thriving and reach their goals," she said. "Our objective is to support the community that needs us the most, so we are working to fight inequity in health education. There is a very disproportional number of students of color who are going into health care careers."
More than 1,800 volunteers from different parts of the world help make the platform possible by assisting with various aspects of the platform such as marketing, fundraising, public relations, among other things.
Bouzamondo-Bernstein said she credits a campus freshman seminar she took during the spring of 2020 called The Creative Process, led by Professor and Chair of Materials Science and Engineering Christopher Viney, for motivating her to find a unique approach to solve a pressing problem.
"The course helps students to develop their natural talents for creative problem-solving in multidisciplinary teams," Viney said. "I cannot teach anybody how to be creative. What I can hope to do is open doors and show students how to nurture their creativity and grow. It was already apparent during the first week that Nina would soon be harnessing her creative energy on a scale much larger than my classroom. She was a highly resilient project team leader before, during and after the transition to online class meetings as the pandemic encroached."
With the ongoing growth of the virtual platform, Bouzamondo-Bernstein said she plans on continuously making the website accessible to everyone even after the pandemic and expanding the opportunities for students.
"I have been teaching at UC Merced since the first day of classes, in September 2005, and have been continuously impressed by the work ethic, resourcefulness, and creativity of our diverse student community," Viney said. "Their energy and resilience in a challenging world give me great confidence that their future ­­– and the future of the society that they will help to build – is bright."
There are no requirements to sign up for the platform. Students who would like to participate can do so here.