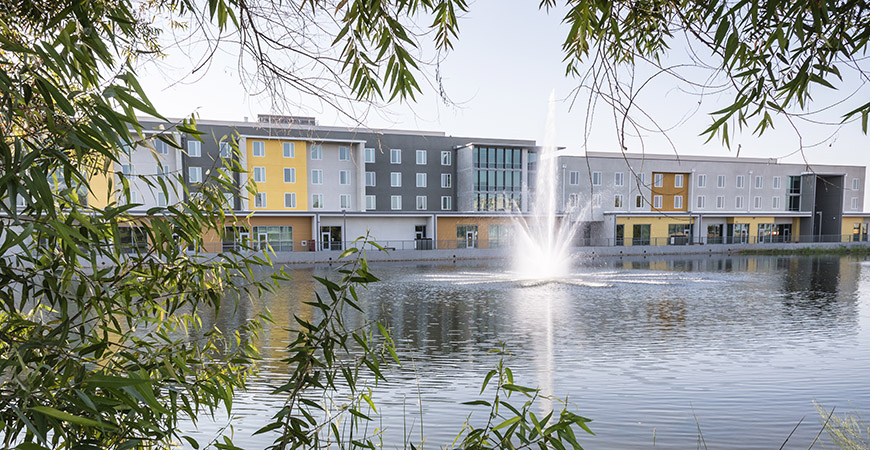 For the second year in a row, UC Merced is being recognized as one of the top universities in the country, according to the Princeton Review's "Best 386 Colleges."
Since 1992, the Princeton Review has released its annual guide to the best American colleges. The guide showcases the universities it recommends to students and families as the best for undergraduates. Not listed in any particular order, the publication only features about 13 percent of America's four-year colleges.
The 2021 edition was formulated through surveys of more than 143,000 students from across the country who answered questions about their experiences in academics, administration and their campus communities, as well as their personal experience at their respective universities.
Princeton Review's profile of UC Merced includes commentary from current students who note UC Merced "has all the benefits of a research school as well as the benefits of a small college."  Students feel supported "on every single level" and noted "there are multiple programs to help support students mentally and educationally."
"As a growing institution on the rise, UC Merced offers a unique experience for students who crave an academically challenging, but tightly-knit community," Chancellor Juan Sánchez Muñoz said. "This recognition in the Princeton Review is a testament to the students, faculty and staff who make our university the incredible place that it is, and we look forward to continuing our great work this year."
Bobcats also said class sizes are kept reasonably small so even lectures feel like discussions, and that the school "is always ahead of modern technology" which "gives the students a feeling of importance and relevance to the growing research" conducted on campus.
The "Best Colleges" guide includes several other lists and rankings, with UC Merced earning highest marks of 99 in the 'Green Rating.' Every building at UC Merced is LEED certified — an independent verification of buildings' sustainable features, including design, construction, operations and maintenance. Additionally, the campus received a 97 for its 'Fire Safety Rating' and an 83 for its 'Quality of Life Rating.'
Find out more about the Princeton Review's "Best 386 Colleges" guide here.
Senior Public Information Officer
Office:(209)585-6341