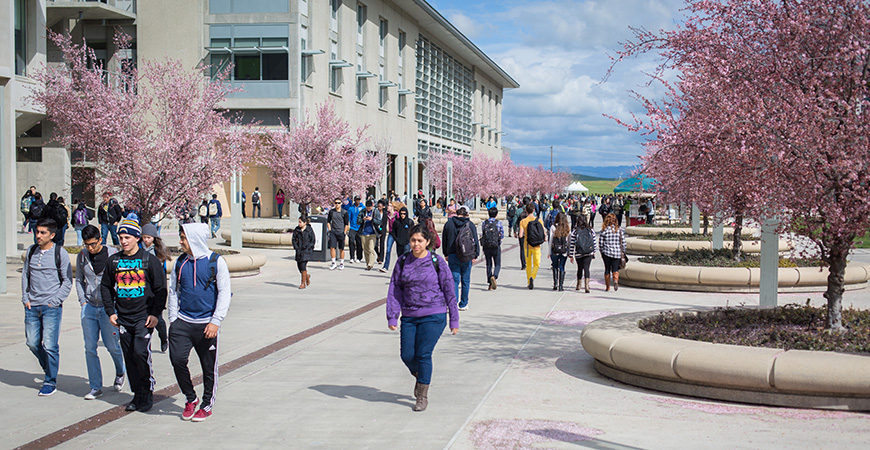 UC Merced students who are active in the community are encouraged to apply for the University Friends Circle Distinguished Volunteer Scholarship for the upcoming 2020-2021 academic year.
The endowed scholarship was started in 2011 by University Friends Circle (UFC), a group consisting of community leaders, businesspeople and UC Merced staff and faculty. The scholarship is available to all continuing UC Merced students with a GPA of 3.0 or higher. The application process opens Feb. 1 and is available through the UC Merced Office of Financial Aid and Scholarships.
As part of the application, students must describe an active off-campus service project which demonstrates their ongoing commitment to serving others in the Merced community. Students must also share how they have demonstrated leadership qualities. Finalists for the scholarship will then conduct an in-person interview with a panel of UFC members.
Since its inception, 22 students have been awarded the scholarship, totaling around $40,000 in financial support. Past recipients have participated in programs such as Merced Youth Court Club, which aims to eliminate juvenile offenders, and the Merced County Project 10% which, in an effort to reduce gang violence, provides outreach to Merced County eighth grade classes and encourages the students to graduate high school.
"UFC is committed to enhancing strong relationships between UC Merced and communities in the Central Valley, and this scholarship ensures students who work to make a difference in their community are recognized and supported," UFC President-elect and Scholarship Committee Co-chair Mike Cuchna said. "We look forward to meeting the newest cohort of students whose volunteering efforts and generosity have helped make them future leaders of this community."