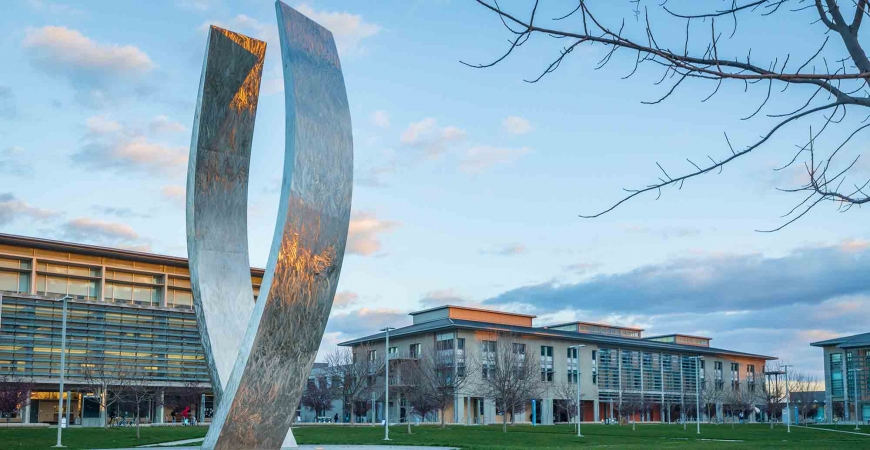 UC Merced will host members of the University of California Board of Regents Jan. 30-31, as the board's Presidential Selection and Public Engagement and Development committees meet with the campus community and tour the university's 2020 Project facilities.
The Public Engagement and Development Committee will convene at 2 p.m. Thursday, Jan. 30 in the California Room at UC Merced, opening with a public comment session followed by a welcome from interim Chancellor Nathan Brostrom. The committee will hold panel discussions on UC Merced's unique success in fueling social mobility of its students; the campus' contributions to and engagement with the Central Valley; and UC Merced's partnerships with local public officials and institutions to address opportunities and challenges in the region.
The Presidential Selection Committee's Town Hall will take place from 10:30 a.m. to 12:30 p.m. Friday, Jan. 31 in the California Room. The forum will include the opportunity for public comment, which should follow the Board of Regents' standard guidelines.
To sign up as a commenter, members of the public should email the regentsoffice@ucop.edu or call the Regents Office at 510-987-9220 by 5 p.m Jan. 30. If you have a question to ask the committee, please include this in your communication.
The new UC president will succeed Janet Napolitano, who will step down on Aug. 1 after eight years as president.