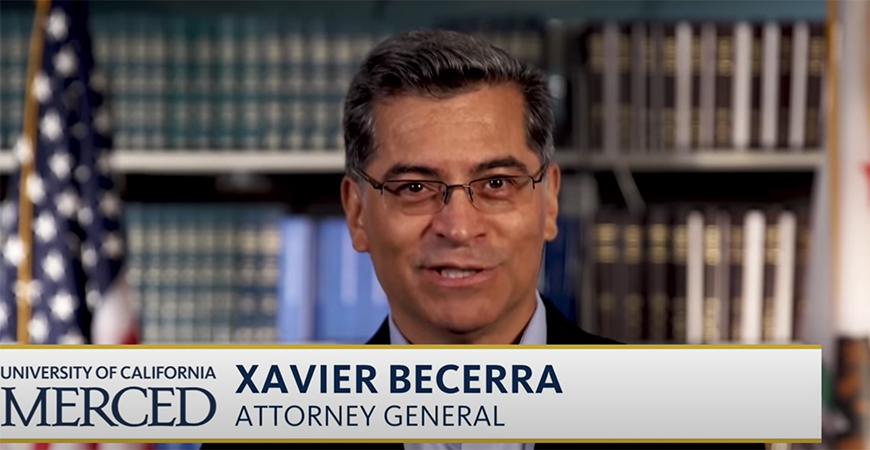 The Class of 2020 has officially graduated and while students didn't cross the stage in typical commencement fashion, the celebration was memorable.
In the first virtual commencement for a University of California campus, UC Merced honored its more than 1,500 bachelor's, master's and doctoral graduates with traditional commencement festivities.
An ensemble of students sang the national anthem and undergraduate student Christopher Ingle delivered the student speech. Ingle is a Merced County native who, despite the challenge of autism, graduated with a double major in English and global arts studies at the age of 36.
"In total, it has been 17 years since I began my quest for educational enlightenment," said Ingle, who is married with two children. "Today, I stand on top of my unconquerable mountain and it feels amazing."
Executive Vice Chancellor and Provost Gregg Camfield said Ingle's resilience is a hallmark of UC Merced students.
"I have always admired the resilience and determination of UC Merced students and never has that resilience been more manifest than this year when our normal operations have been upended," Camfield said. "Frankly, your resilience is a role model for all of us."
California Attorney General Xavier Becerra also delivered a recorded surprise address to the graduates. Becerra, a first-generation college graduate like many students at UC Merced, encouraged students to have "ganas," or to fall forward into the future with grit and determination.
As the graduates prepare to venture onward, interim Chancellor Nathan Brostrom encouraged them to take with them the spirit of life-long learning that is embedded in the fabric of UC Merced.
Read more about this year's graduates and watch the full ceremony in the Commencement Chronicle publication.
Senior Public Information Officer
Office:(209)585-6341