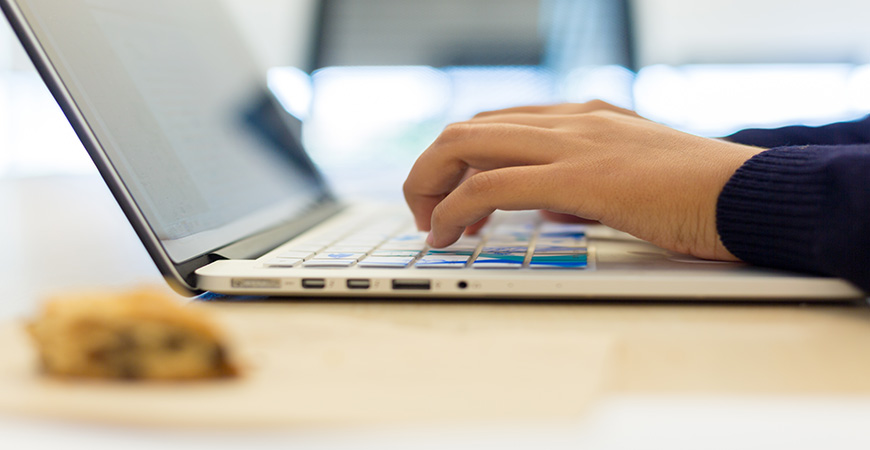 It's a new school year, which also happens to be a new chapter of the UC Merced Writing Project.
The UC Merced Writing Project is a local affiliation of the National Writing Project, which aims to improve writing skills among students as well as the art of teaching writing among educators.
The National Writing Project's mission is to enhance student achievement by improving the teaching of writing, and therefore learning, in the nation's schools.
"Each site gets to customize itself to the area's needs and the needs of the community," said Paul Gibbons, a teaching professor of Writing Studies and vice chair of the Global Arts, Media, & Writing Studies department.
This collaborative program between UC Merced and Merced County school districts is 20 years strong and a form of professional development for educators and students alike. The project has been recently renewed with new leadership in Writing Studies, including Merritt Writing Program lecturer Heather Devrick and Global Arts, Media and Writing Studies faculty members Gibbons and Anne Zanzucchi .
"I'm excited to be leading this project, especially bringing the university and community closer together on writing," Devrick said.
Each summer the UC Merced Writing Project facilitates an Invitational Summer Institute, an intensive learning camp to share effective teaching practices among educators and enhance their confidence in teaching writing. Once completed, fellows of the Institute become teacher leaders for the UC Merced Writing Project as well as at the state and national level. During this time, UC Merced also hosts the Young Bobcat Writing Academy which brings more than 100 local children to campus.
"The UC Merced Writing Project is transformative in developing teachers' pedagogy and skills," said Tina Spurlock, an English instructor at El Capitan High School and Merced College who has been with the project since 2005. "Participants and the UC Merced teacher consultants have empowered a countless number of students throughout our area. As Summer Institute fellows, many teachers return to their classrooms in the fall with insights and strategies that raise the bar for both teacher instruction and student success."
Spurlock participated in a meeting of the Project's advisory council, formed by Writing Project leadership as a way to seek insight from teacher leaders and community educators on how the program can grow. Spurlock expressed her interest in widening the Project's scope to include sensitivities to undocumented students as part of immigrant populations in the area.
"I think that it is important to focus on our marginalized students," Spurlock said. "For example, there is our outreach to the migrant educational communities and efforts to provide all students the opportunity of making a choice between college or career. It's disheartening to witness students settle because they have not had the same opportunities for college or career-readiness programs as others. UC Merced Writing Project provides our communities with an amazing migrant outreach program and I hope to see it grow."
Spurlock's sentiment was echoed by committee members including Zanzucchi.
"I think this input is an example of the interesting synergy between our university mission and that of the National Writing Project, especially with how that uniquely complements our local community," she said.
Throughout the year the National Writing Project hosts workshops for the community and teachers with topics such as how journaling can be the basis of fiction, and inquiry and academic writing for college preparation.
Those interested in participating in the Project can contact Devrick, Gibbons or Zanzucchi at pgibbons@ucmerced.edu;hdevrick@ucmerced.edu; azanzucchi@ucmerced.edu. More information can be found on the UC Merced Writing Project website.