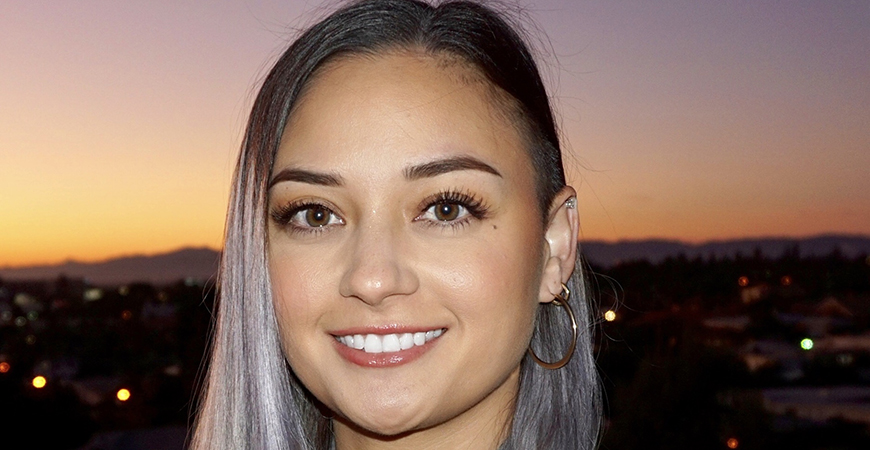 When Jessica Anderson first visited UC Merced as a high school senior, there wasn't a campus to see.
"They couldn't bring us to campus because it was under construction," she recalled. "They were showing us the fields and plans for things that didn't exist yet."
Anderson, who grew up in San Diego, had expected she'd attend an established campus. But, on that tour in 2005, she realized UC Merced would give her a unique chance to be a pioneer — an opportunity she couldn't pass up.
She wanted to be among the first students to create clubs, build athletic programs and form the legacies shaping the University of California's newest campus for years to come.
"It was one of the rarest opportunities and I just happened to be in the right year to have this chance."
Now, nearly 10 years after Anderson walked with the first full class of UC Merced graduates, she is set to return to the campus as the featured speaker for fall commencement.
The ceremony on Sunday, Dec. 15, will see 180 Bobcats participate. The event will take place in the Joseph E. Gallo Recreation and Wellness Center, starting at 11 a.m.
Anderson, who earned her bachelor's degree in mechanical engineering, is now a lead manufacturing engineer at the SpaceX aerospace company in Hawthorne. Aerospace fans often see Anderson describing the technology behind SpaceX launches that are streamed online.
It's not where she expected to end up when she first arrived at UC Merced. Engineering had been her back-up plan, in case she didn't achieve her main goal — playing in the WNBA.
Anderson did, however, see one basketball dream come true — founding a women's team at UC Merced that would thrive beyond her time at the school.
"Putting together that team was so hard. I thought, 'Oh, my goodness! Who is going to continue to do all this hard work?' " she said. "And, now, 10 years later, they've won three championships! It's just amazing."
"It's so important for students to know ... there is still so much out there for them to invent, create and bring to the world."
During her time in Merced, Anderson also founded the campus' Science and Engineering Association.
Going to UC Merced, she said, "taught me so much about how your hard work will pay off. The hard work I put into school, I didn't see immediately. But, 10 years later, I'm amazed. I think this worked out a lot better than I imagined."
Just as early Bobcats had to build things from the ground up, Anderson said current students are still able to have a hands-on role in shaping UC Merced.
"The school is growing so much. People are hearing about it and people know where the school is and what it's doing. People are excited about it," she said.
The Fall 2019 class has a lot to look forward to as they go into the world as UC Merced graduates, she said.
"They're still pioneers and they should still carry on that attitude and that mindset. If there's anything I've learned from working, especially at SpaceX, it's that innovation never dies," she said. "Just continue to be innovative and continue to have that pioneering attitude. It's so important for students to know that, even with all the technology we have today, there is still so much out there for them to invent, create and bring to the world."