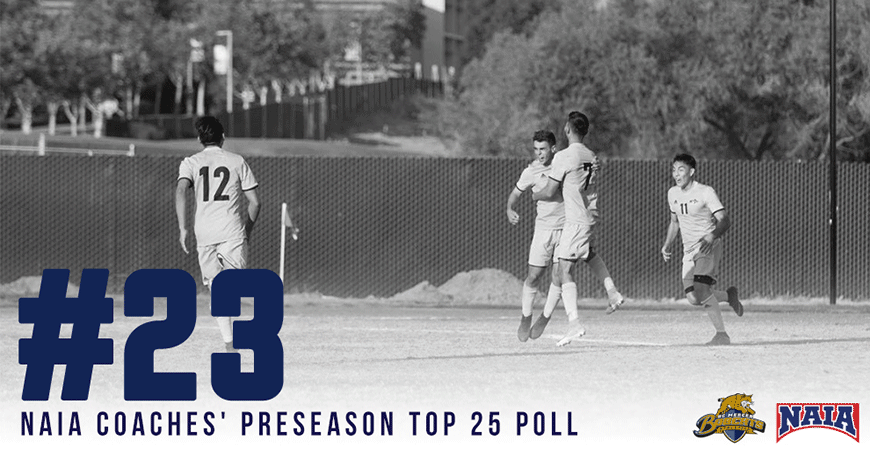 The University of California, Merced men's soccer team enters the season this week ranked No. 23 in the NAIA Coaches' Preseason Top 25 Poll.
The ranking marks the first time in program history that the Bobcats begin their season ranked. They open their 2018 campaign against No. 22 Westmont College on Wednesday, Aug. 22, on Bobcat Field.
Marymount California University (No. 5) is also ranked and comes to Merced on Sept. 20 to kick off California Pacific Conference play. Southern Oregon and The Master's University are both receiving votes and will play the Bobcats during the non-conference slate.
UC Merced takes the field this year following one of their most successful campaigns. Coming off a 13-2-5 record and their first NAIA Opening Round appearance, the Bobcats return five postseason honorees and 16 members overall from last year's roster.
Included on that list: California Pacific Conference Freshman of the Year Marcus DeCouto.
Cal Pac First Team goalkeeper David Hernandez also returns, as does Second Team member Ricky Rosas and Honorable Mentions Artemio Contreras and Juan Flores.
In last year's 2017 Coaches' Postseason Top 25 Poll, the Bobcats ranked 24 th, the first time the team made the list.
For more on UC Merced's men's soccer team — and all the other teams — visit the Athletics site.