UC Merced Professor Paul Almeida will examine the role of non-governmental organizations in developing countries and the factors underlying their ability to improve community well-being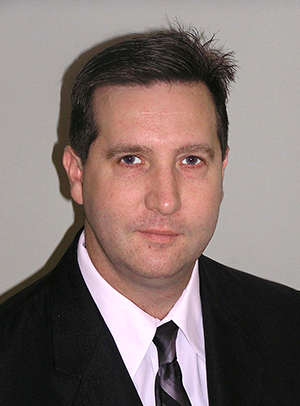 Paul Almeida, a sociology professor at the University of California, Merced, has been awarded a Fulbright Scholar grant to study non-governmental organizations (NGOs) and their role in community well-being in Honduras.
Approximately 1,100 faculty and professionals travel abroad each year through the Fulbright U.S. Scholar Program. The Fulbright Program is the flagship international educational exchange program sponsored by the U.S. government and is designed to increase mutual understanding between the people of the United States and other countries.
"Professor Almeida is well recognized for his research on social movements in Central America," UC Merced Vice Chancellor for Research Sam Traina said. "The Fulbright award marks an opportunity to expand his work in ways that can help bring real benefits to people who are in need of basic services. We are very proud of this notable accomplishment."
Almeida will spend two months per year for the next three years conducting research at Universidad Nacional Autónoma de Honduras (UNAH), the national public university of Honduras. He will also serve as a consultant for the university's new master's program in sociology, while helping to build connections between UNAH and UC Merced.
As one of the poorest countries in the Western Hemisphere, Honduras relies heavily on NGOs — essentially the equivalent of nonprofit oganizations in the U.S. — to provide services to communities throughout the country. How effective NGOs are and what factors determine their effectiveness is something of a mystery, which Almeida is hoping to help solve by collaborating with Honduran social scientists and students.
"Are there better outcomes and greater impacts on health, poverty and education in locations where there are more NGOs?" Almeida said. "Are local NGOs more effective than international ones? Or is it the type of organization, or its connectedness to other organizations?  
"If we can answer these questions, the governments in these developing countries and humanitarian organizations can know better where to put their resources and which NGOs to invest in."
Almeida's work will begin with the creation of a directory of the hundreds of NGOs operating in Honduras. The directory, which will include information such as each organization's mission, zones of operation, priority issues and connections to other NGOs, will be the starting point for deeper analysis that could shed important light on what makes some NGOs more effective than others. 
The findings, Almeida said, could also hold implications for NGOs in other Central American countries and in developing nations around the world. 
"NGOs and the services they provide are essential to survival for many excluded and marginalized communities in the developing world," he said. "They play an important role in collectively mobilizing people. In this day and age of economic globalization, government cutbacks, the abandonment of rural areas and widespread migration to the U.S., an NGO might be the only organization available to vulnerable populations, outside of political parties and religious institutions such as the Catholic church."
Almeida will also lend support as UNAH launches its master's program in sociology — of which there are few in Central America — in the fall. He will make suggestions on course content, give guest lectures, meet individually with faculty members, donate books from his personal collection and help seek donations from others. 
Starting a new graduate program is an area in which Almeida can provide relevant expertise. UC Merced is in the final stages of establishing a standalone Ph.D. program in sociology, which Almeida helped develop in his role as a professor and past chair of the Social Sciences graduate group. Almeida said he learned many valuable institution-building skills and insights from sociology Chair Nella Van Dyke that he hopes to share with colleagues in Honduras.
One of the goals of Almeida's time in Honduras will be to build on his existing personal relationships at UNAH to develop strong connections between the university and UC Merced. He said the potential is strong for crossover in student recruitment, faculty visits and research collaborations similar to those expected to spring forth from UC Merced's recent partnership with Kathmandu University.
And UC Merced's status as a Hispanic-Serving Institution only increases the potential for engagement with UNAH, Almeida said.
"We have a substantial number of students at UC Merced with family roots in Central America," he said. "Having these connections with their countries of origin is good for our students and our university."