Jonathan D. Jansen, a higher education leader from South Africa known for his reconciliation policy, will be the recipient of the 2013 Spendlove Prize
Jonathan D. Jansen, vice chancellor and rector of the University of the Free State and South Africa's first black dean, has been named the 2013 recipient of the Alice and Clifford Spendlove Prize in Social Justice, Diplomacy and Tolerance.
The University of California, Merced, will award the prize to Jansen during an evening ceremony Oct. 28 on campus. 
The Spendlove Prize was established through a generous gift to the university from Sherrie Spendlove in honor of her parents, lifelong Merced residents Alice and Clifford Spendlove. The prize every year honors an individual who exemplifies the delivery of social justice, diplomacy and tolerance in his or her work.
"It is fitting that our first international recipient of the Spendlove Prize should come from South Africa, a country that has lessons to teach in moving through devastating divisions and social injustice to seek unity and peaceful coexistence," Sherrie Spendlove said. "Professor Jonathan Jansen, one of South Africa's leading academics and intellectuals, stresses the transformative power of education both as a way out of poverty and as a means to mutual understanding and empathy. He has inspired the world with his courageous stance of leading his university with the peacemaking methods of forgiveness and reintegration into the community."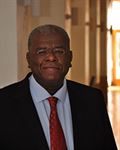 Jansen, who in 2009 was appointed vice chancellor and rector of the University of the Free State, is widely known for his policy of "reconciliation over revenge" in the manner of Nelson Mandela and Desmond Tutu. He also serves as president of the South African Institute of Race Relations.
His book "Knowledge in the Blood" offers an intimate look at the effects of social and political change after apartheid. He reveals the important role education played in confronting the past, as well as critical theory's limits in dealing with conflict in a world where formerly clear-cut notions of victims and perpetrators are blurred. The book, published in 2009, received an outstanding book award from the American Educational Research Association.
Professor Jansen holds a Ph.D. from Stanford University, has received honorary doctorates of education from the University of Edinburgh and Cleveland State University, and is an honorary professor of education at the University of Witwatersrand in South Africa. He is a fellow of the American Educational Research Association and the Academy of Science of the Developing World. He is also a visiting fellow at South Africa's National Research Foundation.
"The committee was very impressed with the commitment that Professor Jansen has shown for reconciliation and forgiveness as a way to build bridges and to find common ground," said Mark Aldenderfer, dean of the School of Social Sciences, Humanities and Arts. "Professor Jansen is following in the steps of many of our greatest peacetime leaders and we support his effort to bring understanding to all cultures."
The Spendlove Prize Selection Committee is chaired by Aldenderfer and includes a representative from the Spendlove family or a designee; an undergraduate student; a graduate student; a faculty member; and representatives from the UC Merced community.
The Spendlove Prize includes a $10,000 award. Previous recipients of the award are:
2012 – Peter Balakian, an award-winning author and a leading voice of Armenian Genocide recognition.
2011 - Cruz Reynoso, a former California Supreme Court Justice and civil rights lawyer who has spent his life fighting for immigrants' rights.
2010 - Jimmy Carter, a former United States president who made the global quest for basic human rights a central platform in his administration.
2009 - Faye J. Crosby, a professor of psychology at UC Santa Cruz and expert on affirmative action and inclusiveness.
2008 - Sara O'Meara and Yvonne Fedderson, founders of Childhelp, a nationwide organization devoted to the prevention and treatment of child abuse. O'Meara and Fedderson have been nominated for the Nobel Peace Prize for their work with abused children.
2007 - John Y. Tateishi, a civil rights activist who led the successful redress campaign for Japanese-Americans in the aftermath of World War II internment.
2006 - Charles J. Ogletree Jr., a Merced native, professor of law and founding executive director of the Charles Hamilton Houston Institute for Race and Justice at Harvard University.