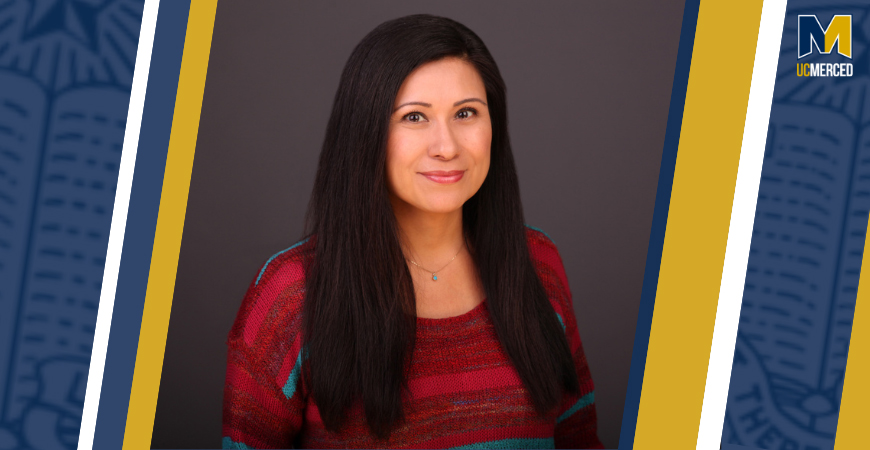 Zulema Valdez has been selected as UC Merced's associate vice chancellor for Equity, Justice and Inclusive Excellence (EJIE).
In making the announcement, Vice Chancellor and Chief Diversity Officer Delia Saenz said, "Professor Valdez brings substantial leadership experience to this new role in that she served as associate vice provost for five years, spearheading faculty development and diversity programs. In that role, she was instrumental in enhancing equitable recruitment and retention practices for faculty. Among her many initiatives were faculty training on implicit bias, successful early career faculty development, and workshops focused on diversity contributions in hiring and promotion. She will amplify efforts in these arenas and more as a member of the EJIE team."
As a professor of sociology and past director of graduate studies in Social Sciences and Sociology, Valdez oversaw graduate program operations and assessment, and helped secure more than $1.5 million in funding from entities including the Andrew W. Mellon Foundation and UCOP's Advancing Faculty Diversity Initiative.
Her research focuses on social inequality in realms such as education, labor markets and neighborhoods in the United States, with an emphasis on undocumented students, minoritized entrepreneurship and health disparities. Her scholarly output is evidenced by highly cited books and articles, and by earned fellowships from prestigious foundations.
Valdez grew up in the Central Valley and is a first-generation college student, community college transfer student and graduate of UCLA. Her focus within EJIE will primarily be on faculty matters and will extend to systemwide initiatives, as well as the advancement of UC Merced's strategic priorities.