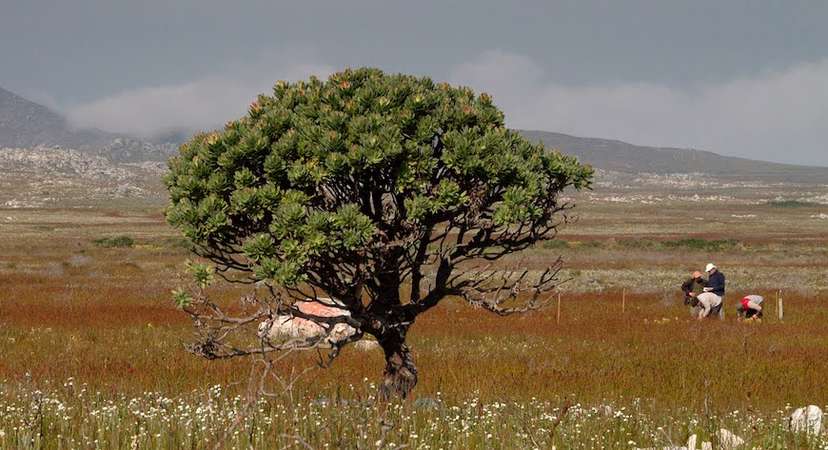 Understanding and conserving biodiversity, or the variety of life in ecosystems, is key to sustaining life on Earth.
A research project funded by NASA that is launching this week in South Africa, co-led by UC Merced environmental engineering Professor Erin Hestir, is aimed at better understanding the biodiversity of the region and providing new mapping tools that could be used on a global scale.
BioSCape, a collaboration between the U.S. and South Africa, will run through 2024, with most of the data collected through the end of this year. Hestir is working with geography Professor Adam Wilson of the University of Buffalo and scientists at the University of Cape Town to lead the project.
"Planet Earth is special," Hestir said. "It is still the only place we know of in the universe that hosts life. And it is the diversity of that life on Earth that supports our ability to live and thrive here. BioSCape is a unique opportunity to advance international scientific collaboration using state-of-the-art technology to tackle one of the greatest challenges facing us today: conserving biodiversity to sustain life on Earth."
NASA aircraft will conduct surveys and collect data, which will be analyzed along with a vast range of biodiversity-related field observations, including vegetation surveys, measures of plant and water spectral reflectance, phytoplankton samples, recordings of bird and frog calls and environmental DNA.
"BioSCape … will help reveal new insights about the biodiversity of one of the most diverse regions on Earth and provide new tools for mapping and monitoring it," said Jasper Slingsby, the South African lead scientist and lecturer at the University of Cape Town. "This information will be essential for supporting effective biodiversity conservation and management strategies for the region."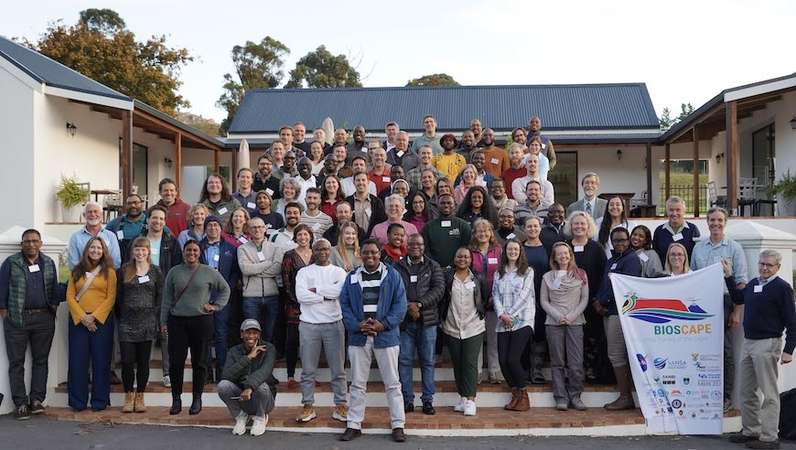 BioSCape will also help researchers better understand the impacts of climate change on biodiversity.
"This cutting-edge project is a testament to the world-class biodiversity research that is being conducted in South Africa," said Mary-Jane Bopape, managing director of the National Research Foundation through its business unit, the South African Environmental Observation Network (NRF-SAEON).
It has already been a busy month for Hestir, who also was appointed director of the Center for Information Technology Research in the Interest of Society and the Banatao Institute (CITRIS) at UC Merced. Merced is recognized as one of the four CITRIS campuses, along with UCs Berkeley, Davis and Santa Cruz. The center develops partnerships with academic institutions and corporate collaborators worldwide to produce innovative solutions to challenges through science and research.
Hestir said her work in South Africa ties directly into the mission of CITRIS.
"BioSCape exemplifies the spirit of CITRIS, to advance information technology in the interest of society," she said.
The project has worldwide implications.
"This is the first time NASA has funded a campaign of this size that is focused on biodiversity," Hestir said. "The Cape region of South Africa is one of the most biodiverse places in the world, and researchers there are global leaders in biodiversity science. If we can figure out how to do this here, we will enable similar science in many other places around the world and help to support global efforts to halt biodiversity loss and protect nature's contributions to people.
"It is exciting for UC Merced to be leading this effort in collaboration with the University of Cape Town and the University at Buffalo."
Associate Vice Chancellor for Interdisciplinary Research Josh Viers said Hestir's role in BioSCape is a testament to her remarkable research work.
"It is clear that Professor Hestir is well-recognized by NASA and others for her exceptional intellectual and operational leadership in this important field of discovery," Viers said.