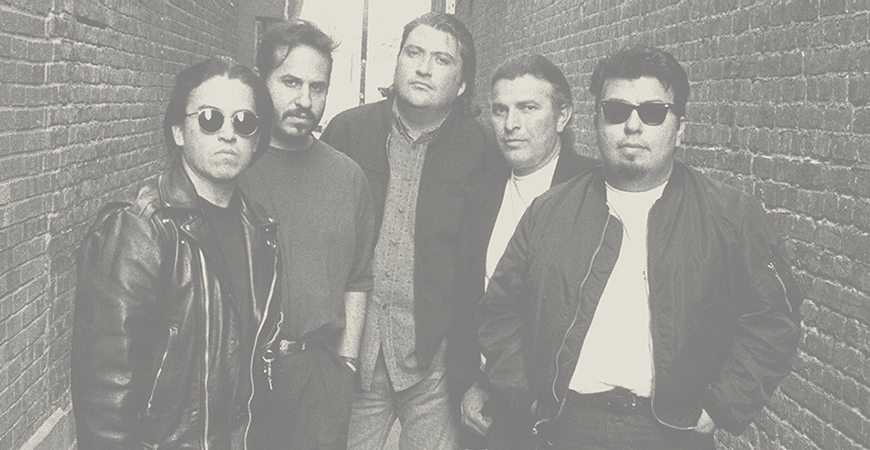 Downtown Merced is getting ready to rock out as Los Lobos make their way to town for a concert. UC Merced students, faculty, staff and the community are invited to enjoy the show at the Art Kamangar Center at the Merced Theatre on Friday, April 14.
The American rock band hails from East Los Angeles. The group got its start in 1973 and its members are well-known for their performance of Ritchie Valens' songs in the biopic "La Bamba." Their music is influenced by several genres, including rock and roll, country, R&B, Tex-Mex and cumbia, among others.
The concert will be hosted by UC Merced UpstART, a faculty-directed arts organization that works to bring diverse and exciting arts programming to the campus and local community.
One thousand free tickets will be distributed on a first-come, first-served basis until all are claimed. There is a limit of two tickets per person.
Tickets can be picked up on campus or in downtown Merced during the following days and times:
Classroom and Office Building 1 - box office
Tuesday, March 28, and Wednesday, March 29: 10 a.m.-noon, 2-4 p.m.
Tuesday, April 4, and Wednesday, April 5: 10 a.m.-noon, 2-4 p.m.
Tuesday, April 11, and Wednesday, April 12: 10 a.m.-noon, 2-4 p.m.
Multicultural Arts Center (MAC) - gallery
Wednesday-Friday: 2-8 p.m.
Saturday: 11a.m.-6 p.m.
Sunday: 11a.m.-4 p.m.
Ticketholders must be at the doors of the Kamangar Center at least 20 minutes before the show gets underway at 7 p.m. Otherwise, their tickets will be forfeited, and the venue will open its doors to others who do not yet have tickets.
More information is available on the event webpage.