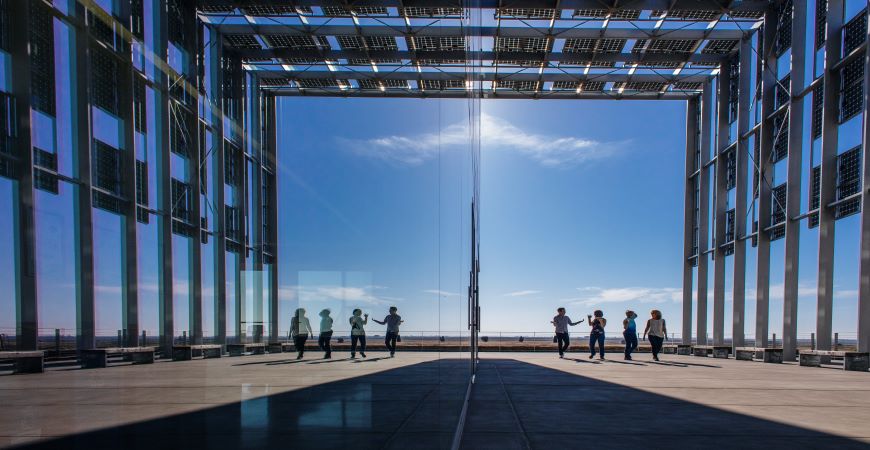 In the 2022 Sustainable Campus Index, UC Merced placed Top 10 in several categories including a tie for the No.1 spot in research. The annual report published by the Association for the Advancement of Sustainability in Higher Education (AASHE) recognizes top-performing colleges and universities overall and in 17 sustainability impact areas.
Using the Sustainability Tracking, Assessment and Ratings System (STARS), AASHE measures green efforts of over 570 institutions in 20 countries. The STARS framework helps institutions track, report and strengthen their contributions to global sustainability and is the most widely recognized report card in the world for documenting long-term sustainability goals for high-achieving institutions.
Among the distinctions, UC Merced was tied for 1st place in the research category which takes into account the breadth of faculty and department sustainability research as well as initiatives for open access research. According to the report, top performers in this category help the world to understand sustainability challenges and develop new technologies, strategies and approaches to address those challenges.
UC Merced also received high marks in several other areas. Listed below are the rankings, followed by category and description.
#7 – "Waste", recognizes waste minimization and reduction construction, waste diversion and hazardous waste management
#9 – "Air and Climate", takes into consideration steps taken to reduce air pollutant emissions in an effort to positively impact the health of their local communities and regions
#9 (tie) – "Investment and Finance", covers sustainable investment, committees for responsible investing and investment disclosure
#10 – "Energy", recognizes energy reduction and development and use of clean and renewable energy sources
In addition to the above, UC Merced was ranked 9th overall amongst all doctoral institutions. To learn more about sustainability at UC Merced, visit sustainability.ucmerced.edu/.