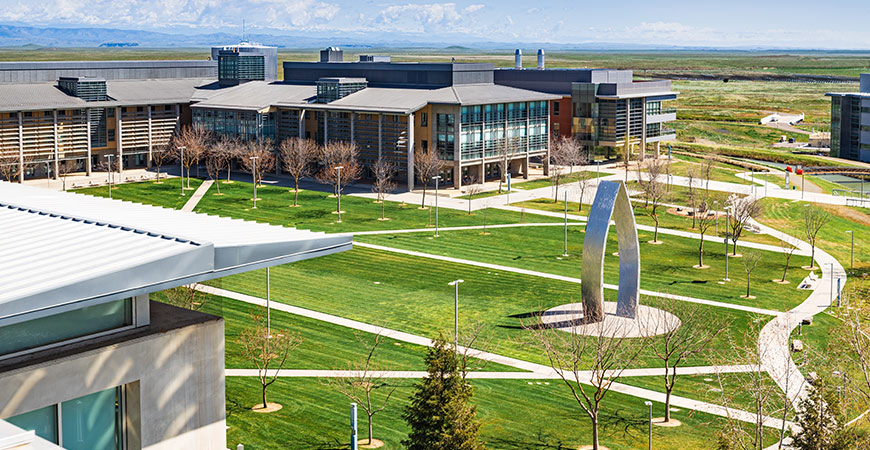 UC Merced is No. 49 in the United States and No. 23 among public universities in the latest Washington Monthly college rankings recognizing the institutions progress and increasing prestige.
It is also No. 23 "Best Bang for Your Buck" in the western United States.
The magazine released its 2022 rankings this week. The rankings are based on publicly available federal data and focus largely on outcomes for students at 442 national universities, such as social mobility and college loan debt, along with research excellence.
UC Merced ranked No. 18 among all schools on Washington Monthly's social mobility scale, and No. 126 for research.Last year, UC Merced was ranked No. 103 overall, No. 19 for social mobility and No. 43 in the west.
"UC Merced's reputation continues to grow by leaps and bounds, and this new ranking reflects our momentum," said Chancellor Juan Sánchez Muñoz. "We do not pursue rankings — we pursue student success and research excellence, and rankers reflect that in their assessments."
UC Berkeley and UC Davis were among the top 50 Washington Monthly universities as well.
The latest ranking follows a string of accolades for UC Merced, including
• 2023 Princeton Review "388 Best Colleges" (unranked)
• 2022 Winds of Change Top Schools for Indigenous Students
• 2022 World Universities with Real Impact, No. 25 Global Most Innovative
• 2022 Money Magazine Best Colleges by Value, No. 80.
U.S. News & World Reports, perhaps the oldest college ranking system, will release its lists on Sept. 12. UC Merced has been a U.S. News Top 100 Schools for two successive years, rising to No. 93 among all national universities and No. 38 among public institutions.

Public Information Officer
Office: (209) 746-5137