UC Merced Chancellor Juan Sánchez Muñoz joined dignitaries from the city of Merced, Merced County and the state of California for the Campus Parkway Segment 3 ribbon cutting ceremony. The project, which was completed almost a year in advance, extends Campus Parkway from Highway 99 all the way up to Yosemite Avenue, just south of campus.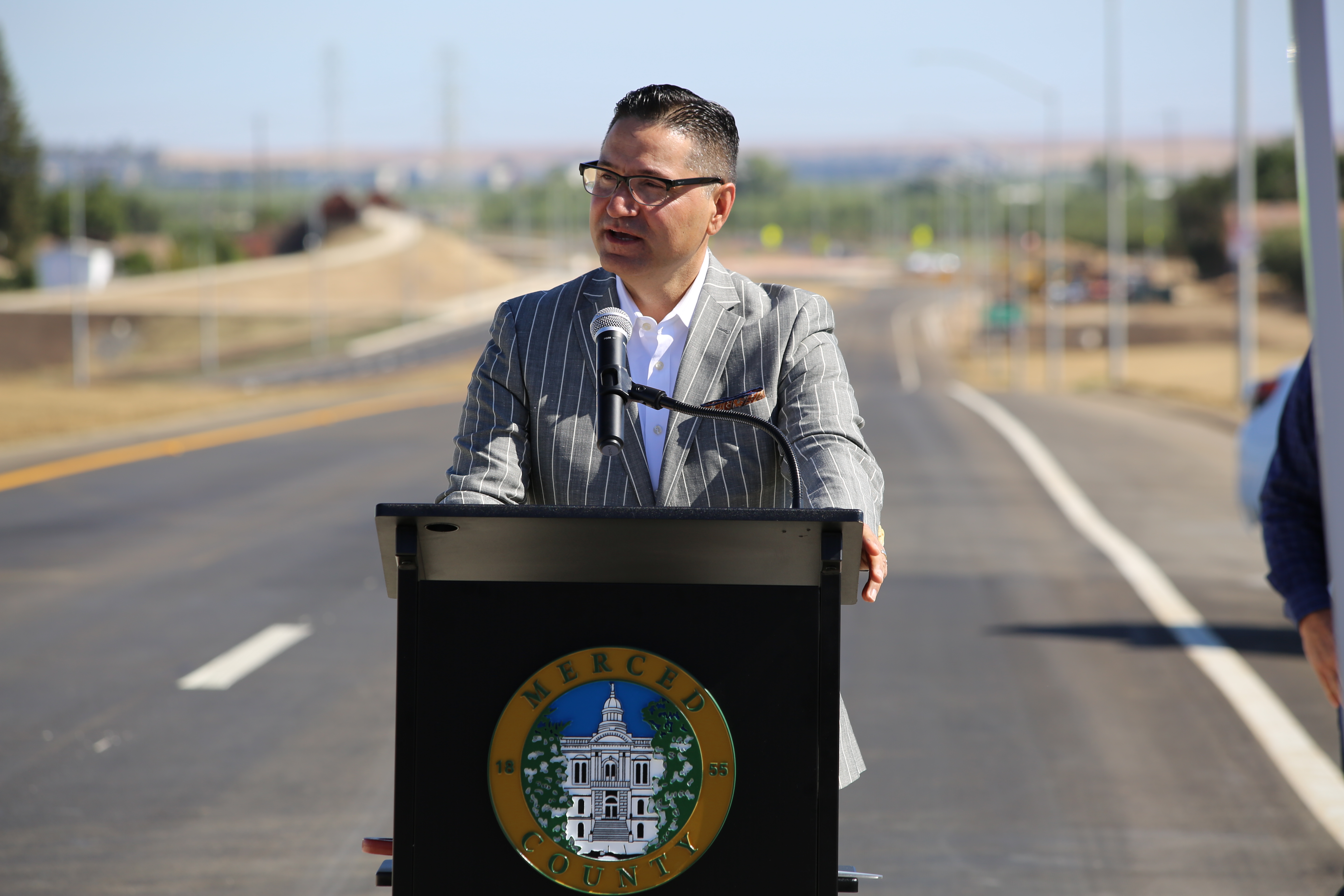 In his speech last week, Muñoz thanked legislators for their efforts in securing the funding necessary and praised all who were involved in the planning and construction for finishing ahead of schedule. He also remarked on the impact the new roadway will have on the community as well as the region.
"It's an incredibly important asset," said Muñoz. "Not only does it make travel to and from UC Merced more efficient, but it will also usher in a wave of new development and business that will bring jobs and revenue to the area."
Assemblymember Adam Gray, D-Merced, spoke to the partnership forged amongst local and state leaders on the project and seeing the fruits of their labor.
"This project is special in that it shows what politicians on both sides of the aisle can accomplish when they put their differences aside and act in the best interest of the people," he said. "I want to thank all of the local elected officials for stepping up and making this happen."
The new corridor lays the foundation for a planned loop system that will eventually circle the city of Merced and connect surrounding communities. The entire system is designed to improve traffic flow and the transportation of goods, stimulate the economy and connect the region to UC Merced.
"Since the beginning, UC Merced has made efforts to connect in many ways with nearby communities," said Muñoz. "Now, that connection is quite direct. This is a very exciting time."