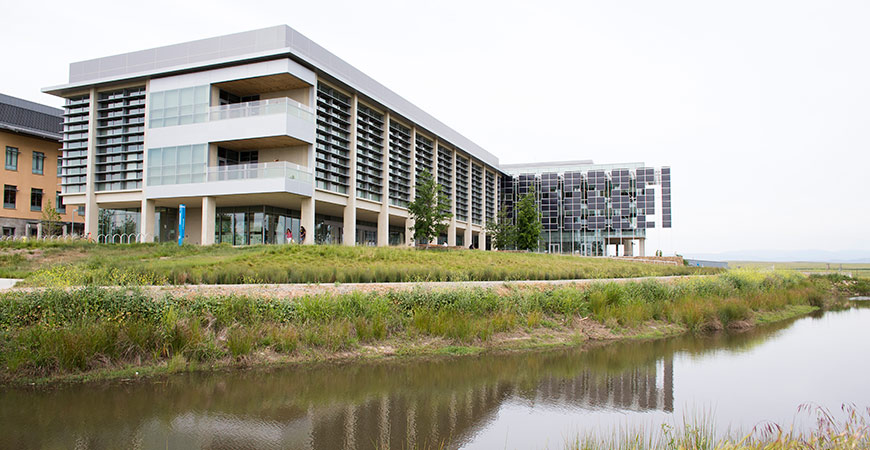 After a nationwide search, Rakesh Goel was selected as UC Merced's next dean of the School of Engineering.
Goel is a seasoned academic leader who currently serves as executive associate dean in the College of Engineering at California Polytechnic State University, San Luis Obispo (Cal Poly).
Before he arrived at Cal Poly, Goel was an assistant professor of Civil Engineering at Syracuse University and worked at the Earthquake Engineering Research Center at UC Berkeley as an assistant research engineer. He has industry experience both in India and the U.S. in civil and structural engineering. He is a registered civil engineer in the State of California and is a certified safety assessment program worker for the California Office of Emergency Services.
Goel is a national and international leader in the discipline of earthquake analysis and design structures. His work has been adapted by seismic codes and guidelines, such as the American Society of Civil Engineers (ASCE) ASCE 7, FEMA-356, California Building Code and ASCE 61. He has authored/co-authored more than 150 publications. He has been awarded the Amman Fellowship, the Huber Research Prize and the Norman Medal by the American Society of Civil Engineers, among many other recognitions.
He is a fellow of the ASCE and the Structural Engineering Institute, where he has chaired three prominent committees and served on the editorial board for the Journal of Structural Engineering and Earthquake Spectra.
Goel earned his bachelor's degree in civil engineering from the Indian Institute of Technology in Delhi, India. He earned his M.S. and Ph.D. in structural engineering from UC Berkeley.
He succeeds Mark Matsumoto, who has served as the school's dean since 2015. Goel is expected to join the campus in the fall.

Public Information Officer
Office: (209) 746-5137