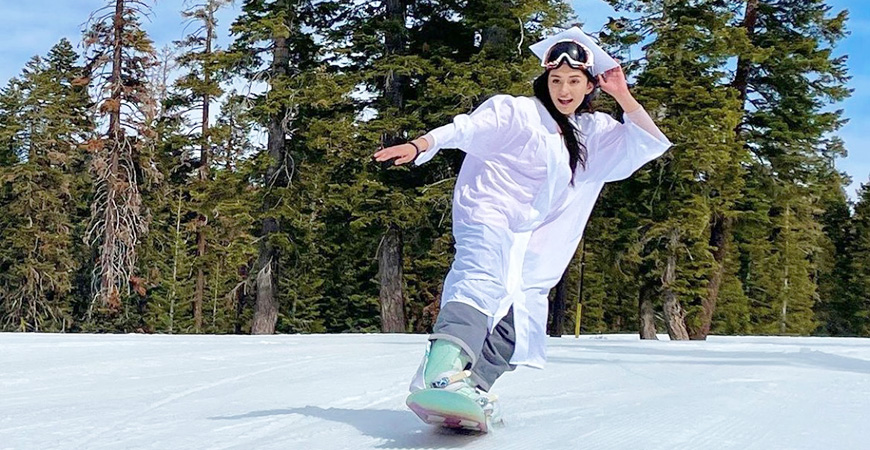 UC Merced is highlighting incoming first-year students for fall 2022 — a dynamic, diverse and accomplished cohort of new Bobcats.
Ariana Valera was born and raised in Merced. The fact that the incoming biological sciences major lives within two miles of UC Merced is just one reason she cited for being excited to spend the next four years at the newest UC campus.
"It's not only close to home, but I also chose UC Merced because it's a growing campus in a tranquil environment that makes for endless possibilities," she said.
As a young Filipina, she believes Merced is continuing to become more diverse and inclusive as it grows. "It's an honor to study at a university that is making a difference for the future of this small, but growing town."
Growing up with a chronic illness led to her selecting her course of study.
"I want to expand my understanding of the natural world and learn how everything works," Valera said. "I want to learn more about how genetics and heredity works so I can know more about my own experience suffering from severe scoliosis."
Despite her health condition, she was heavily involved in athletics at El Capitan High School. She was a member of the varsity El Capitan Competitive Cheer Squad all four years. Her team competed in multiple competitions in Los Angeles and Florida and won two national titles.
She joined the school's inaugural stunt team — an all-female sport consisting of stunting, jumps and tumbling — that was introduced during her freshman year.
For fun, she spent many winter weekends working on her balance and athletic prowess snowboarding.
It's an honor to study at a university that is making a difference for the future of this small, but growing town.
When she wasn't working on routines or shredding the slopes, Valera participated in the theatre program, Academic Decathlon, Health Science and Medical Technology career pathway and student leadership.
"It was my pleasure to serve as the senior class president and lead my class through a momentous senior year after the pandemic stripped two high school years away from us," she said.
Their freshman year was their last pre-COVID year, with their sophomore and junior seasons altered enormously by the pandemic before a relative return to normal in 2021-22.
Now, she is ready to take on the rigors of college with the same determination.
"I can't wait to extend my interests of involvement at UC Merced! Go Bobcats!" Valera exclaimed.
Senior Public Information Representative
Office: (209) 228-4203
Mobile: (209) 628-8263