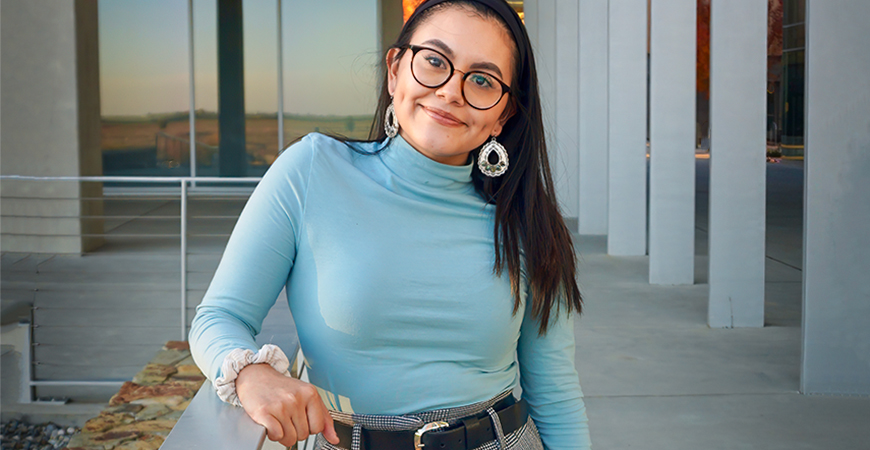 UC Merced's Office of Sustainability and Office of Equity, Diversity and Inclusion are working to create a more inclusive workforce.
This summer, both offices are teaming up with the Natural Resources Defense Council (NRDC), a nonprofit international environmental advocacy group, to allow one student to participate in an exclusive paid remote internship to gain experience in ecological research alongside the NRDC clean transportation team.
"This internship will allow the student to learn more about the intersection of equity and environmental policy," said Sustainability and Diversity Educational Programs Manager Guillermo Ortiz. "We should strive to develop more equitable career development models and I believe paid internships are a crucial first step."
The paid internship was made possible by the joint efforts of the Office of Equity, Diversity and Inclusion and NRDC.
"Solving society's most complex problems like climate crisis requires diverse perspectives engaged in critical thinking," Associate Chancellor and Chief Diversity Officer Dania Matos said. "In creating these opportunities, our scholars are able to contribute to that impact. I am grateful to NRDC and its leadership in partnering with us and to Guillermo Ortiz for making this inaugural opportunity possible."
Attending the first university to reach carbon neutrality, Ortiz said it is crucial for UC Merced students to work with environmental organizations such as NRDC.
"We're thrilled about our new partnership with UC Merced and its students," said Troy Riddle, chief diversity, equity and inclusion officer at the NRDC. "As a leader in sustainability and climate justice, with a rich, diverse student body — not to mention in our backyard — it was a no-brainer for NRDC, and we look forward to continuing deepening our relationship."
Ortiz said he wanted to help close the equity gap that exists in the environmental field.
"UC Merced has an incredibly vibrant campus community and building more inclusive workforce pipelines not only helps our diverse student body thrive, but it also showcases what we as a public institution are capable of doing," he said.
The idea helped pioneer the first virtual environmental summit between NRDC and the campus in February, where students took part in discussion with leading organization experts and learned about career opportunities in the environmental policy and advocacy field.
That summit helped UC Merced critical race ethnic studies major Andrea Guerra receive the opportunity to intern with NRDC this summer. It was a chance that the San Jose native and a first-generation student said she was surprised to acquire due to her major.
"I am excited to offer a unique perspective and the fact that I was chosen also showcases the inclusivity this internship offers.I hope this is the beginning to create a more diverse environmental field," Guerra said.
During the internship, Guerra will explore how to equitably transition away from traditional gas-run vehicles to zero-emission vehicles.
The internship application was open to all UC Merced students regardless of race, income or major.