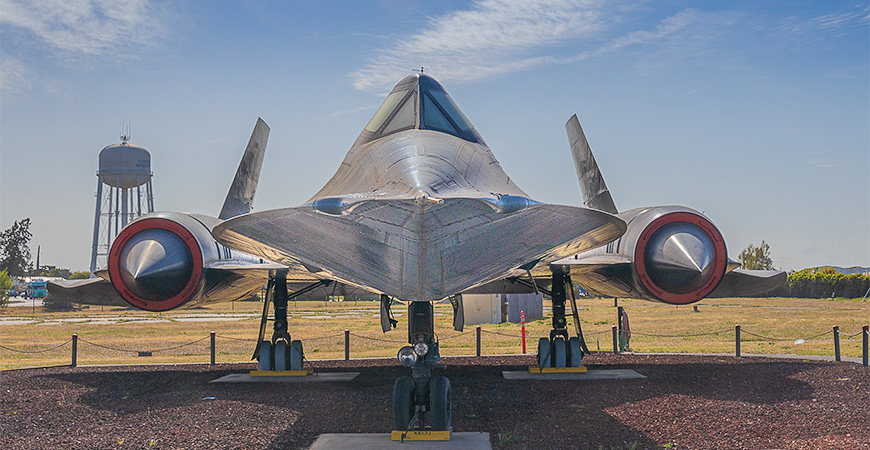 A team of UC Merced students partnered with Castle Air Museum to complete a proposal in the hopes of making the park more accessible to the diverse community it serves.
When Californians passed Proposition 68 in 2018, that meant more taxes to fund improving parks in the state. Castle Air Museum partnered with UC Merced to complete a grant application for some of those funds to improve engagement with the community.
As part of the proposal, Castle Air Museum conducted a community survey that served as a public comment source. The survey asked for community input into the types of features people would like to see in the park and where they should be located. Then the students, led by Chris Butler in the School of Engineering, analyzed community input and created a park map based on the feedback for the proposal.
"I want to leave my mark and give back to the community, this community. This proposal will give Atwater an ideal park that meets their needs," said Tiara Armanino Dayrit, a fourth-year mechanical engineering major.
With only one day to apply, more than 35 applicants from UC Merced submitted resumes and letters of intent to join the team. Eight students were selected based on their connections with the community and professional development opportunities as well as their backgrounds and experience. The students represented six majors — applied math, political science, environmental engineering, mechanical engineering and public health — and ranged in grade level from second to fourth years, with one recent graduate.
"I come from a family of veterans, with each generation serving in the armed forces since my grandfather immigrated to this country from Mexico," said Jim Song, a third-year political science student. "Castle Air Museum is a hidden treasure of the Valley. I visit the museum to enjoy the planes and learn more about their history."
Upon selection, the students were divided up into two teams, the first responsible for assessing the results of the community survey and the second tasked with creating a map of the results. Through four virtual meetings and several team meetings, the students translated the community feedback into a single vision for the park that encompassed the features deemed most valuable to the community. These features were presented to the Castle Air Museum to include with the proposal. 
"UC Merced has blessed me with so many opportunities, both educationally and professionally, that will guide me to success in the future," said Karnedeep Kahlon, a second-year environmental engineering major. "I think a critical lifelong value one should hold is giving back to their community. This was an opportunity to do so. Having spent a lot of time in parks myself, I think parks are an essential part of building community."
Senior Public Information Officer
Office:(209)585-6341