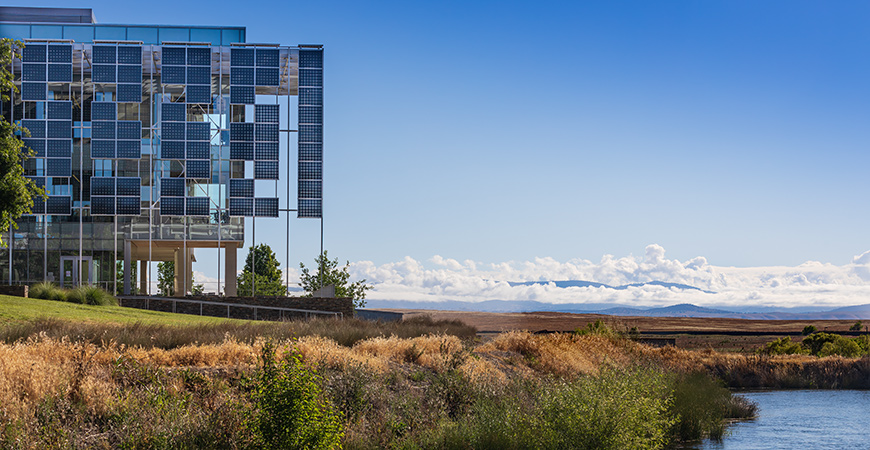 Many UC Merced students are first-generation college students, meaning they are the first in their families to pursue college degrees and the types of careers having a degree affords. UC Merced's strong relationships with industry partners plays a key role in helping students navigate these career paths. A new partnership between the School of Engineering and OMRON Robotics and Safety Technologies will help students find opportunities in the robotics field.
UC Merced recently received a generous donation to establish an endowed scholarship from OMRON Robotics and Safety Technologies, a global leader in intelligent robotic systems based in Pleasanton, CA. The aim is to increase funding for students studying engineering with an interest in a potential career in robotics.
"We are very excited to begin OMRON's new partnership with the University of California, Merced. UC Merced is a great, young school that produces talented individuals from diverse backgrounds, and we feel OMRON's expertise in the field of robotics engineering can contribute to the learning experience of the students in the engineering department. We are happy to have sponsored a new 'OMRON Engineering Endowed Scholarship' to help students more easily pursue their academic careers," said Yani Liaskos, vice president of engineering at OMRON Robotics and Safety Technologies.
The company, which is globally based in Pleasanton, has also employed students and alumni. Moving forward, the new partnership between the two will further strengthen a pipeline for engineering students entering the robotics field.
"We also look forward to collaborating in other ways such as by sharing our expertise with students during visits to OMRON robotics laboratories, sharing state-of-the-art equipment on which students can learn and sponsoring senior design projects," Liaskos said.
This hands-on experience is an integral element of the engineering program, said School of Engineering Dean Mark Matsumoto.
"An important part of experiential learning for our students in engineering at UC Merced is the senior capstone experience, either through the Innovation and Design Clinic for senior engineering students or the Software Capstone for computer science students," Matsumoto said. "There are many needs associated with these programs such as funding for materials to develop prototypes, and funds for travel to industry locations for site visits and meetings. Each year, there are more than 300 students participating in these programs. Funds like those from OMRON help us cover the costs for these endeavors."
Senior Public Information Officer
Office:(209)585-6341