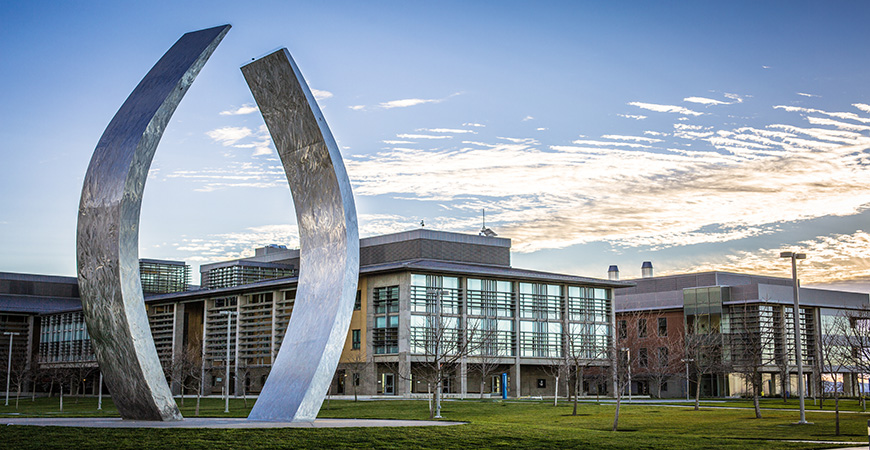 University Friends Circle (UFC) supports the mission of UC Merced and one way the group does that directly is by supporting students.
Each year, UFC members raise money to fund scholarships for students and student groups through an endowed scholarship and the Student Impact Fund. Students are recognized either for their individual contributions or for those of their campus organizations. This year, six students were awarded Distinguished Volunteer Scholarships and two student groups received Community Service Organization awards in recognition of their efforts on campus and in the community.
"It is our mission to support students and organizations that significantly contribute to our community," said Mike Cuchna, president-elect of UFC and scholarship committee chair. "UFC hopes that we contribute to UC Merced student success through individual scholarships and organizational awards."
Since its inception, the UFC Endowed Scholarship Fund and the Student Impact Fund have awarded more than $63,000 to UC Merced students as part of the Distinguished Volunteer Scholarship and Community Service Organization Awards. The awards are made possible through fundraisers and many generous donations.
Financial awards of between $2,000 and $3,000 are given to students who demonstrate extracurricular involvement and leadership qualities through volunteer work in the community. The awards process includes an application and in-person interviews with a panel of UFC scholarship committee members.
This year's Community Service Organization Awards were given to RadioBio and the Q Project.
RadioBio is a student-run science podcast that last year hosted ValleyBio 2019 to showcase science, art, food and music. The organization teamed up with community partners to offer hands-on science activities and demonstrations and informative lectures, and display university artists work and music.
The Q, or "Quantitative," Project hosted the "Kids Day in Tech" event, where more than 120 participants engaged in five workshops in new and emerging technology. Students learned about projects in drone science, robotics, solar energy, artificial intelligence and 3D printing.
Sophomore Eddie Phosalath is one of six students who were recognized by the UFC Distinguished Volunteer Scholarship Awards. Phosalath was awarded $3,000 for his campus and community involvement. Since he began at UC Merced, Phosalath has participated in the Yosemite Leadership Program, the Carson House Living Learning Community and the Pilipino American Alliance, and holds a position in an agroecology lab.
Other student awardees for the 2019-2020 cycle:
Bridget Rosalez Ortiz
Julisa Arreola Renteria
Karla Leon Aguilar
Holly Auyeung
Genesis Flores Renteria