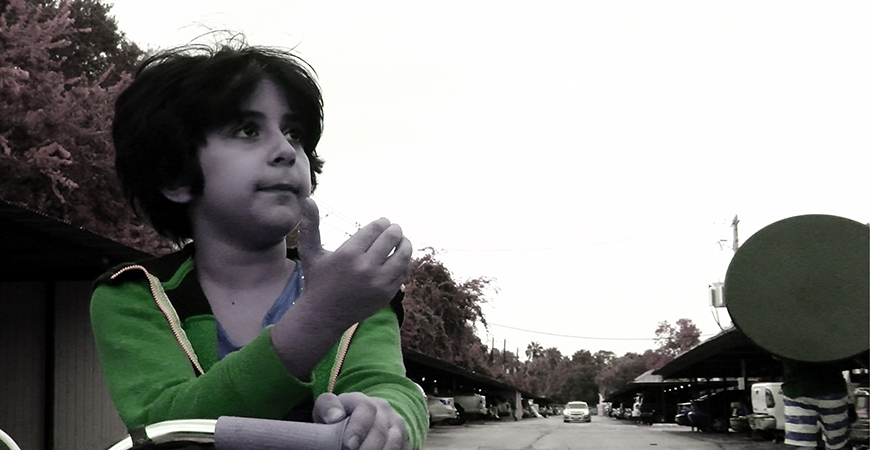 Global arts Professor Yehuda Sharim's 2019 documentary "Songs That Never End" will continue to be screened at several international venues over the course of the coming weeks.
The documentary examines the displacement refugees grapple with upon relocating. The film follows the Dayans, an Iranian family who fled their home and relocated in Houston where they are met with new struggles, including hurricanes and a contentious presidential election.
Told through the eyes of 9-year-old Hana and her brother, Ali, 14, "Songs That Never End" follows the family's journey in metropolitan Texas as they build a home in one of the city's most diverse neighborhoods, where there is also a health clinic run for and by immigrants and refugees. The documentary is an intimate portrayal of displacement, offering insight into the complex emotional experience of refugees as they not only geographically relocate, but mentally and emotionally adjust to a new way of living.
"Songs That Never End" is Sharim's latest film. Previous work includes "We Are in It" (2016) and "Seeds of All Things" (2018), both of which appeared in various film festivals, universities and artistic venues across the world.
In November, "Songs That Never end" will be screened virtually at UC Merced as well as in Germany and Greece.
UC Merced's Center for the Humanities will host a virtual screening of the documentary along with a question and answer session with Sharim on Friday, Nov. 13. Registration is available here.
The Obama Institute for Transnational American Studies at Johannes Gutenberg University Mainz in Germany will screen the documentary daily from Saturday, Nov. 14, until Sharim's culminating talk on Thursday, Nov. 19. Registration is available here.
Humboldt University of Berlin will virtually host Sharim to speak as part of its W.E.B. Du Bois lecture series on Nov. 24. More information is available here.
The Athens Ethnographic Film Festival will also screen "Songs That Never End" from Nov. 26, through Dec. 4.
Senior Public Information Officer
Office:(209)585-6341