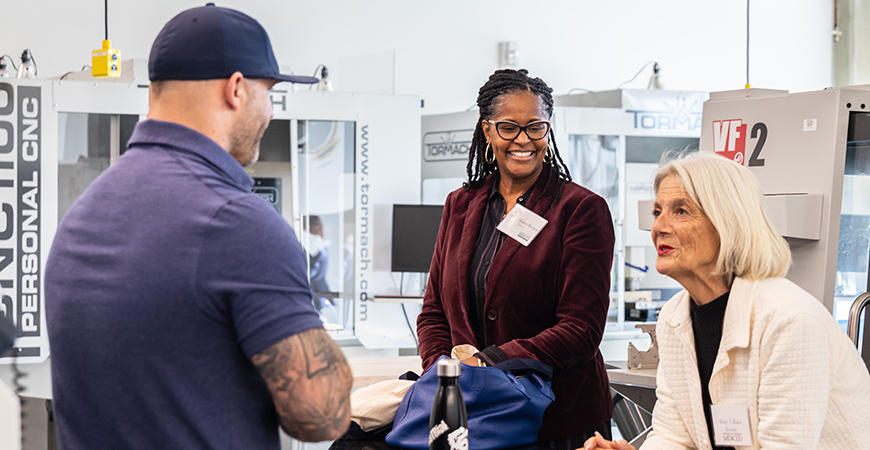 The UC Merced Foundation Board of Trustees welcomed six new members, and an alumni representative, on Wednesday during their fall meeting on campus.
The Foundation welcomed:
Sally Bednar, Managing Director, Wells Fargo Securities, New York City
Lesley Slaton Brown, Chief Diversity Officer, HP Inc., Palo Alto
Lori Rossi Gallo, Community Liaison, Joseph Gallo Farms, Merced
Janna Glaze, Co-owner, J&R Tacos, Merced; Mechanical Engineer, Intel, Santa Clara
Christopher Kennedy, Jr., Associate, SOLIC Capital, Chicago
Sidney Israels, Partner, Wendel Rosen LLP, Modesto
Yukiko Kojima, Partner, Nossaman LLP, Los Angeles
The trustees have been appointed to three-year terms on the board. Glaze will serve a one-year term as the alumni representative. The UC Merced Foundation Board is a volunteer fundraising board comprised of business and community leaders from across California and the United States that helps promote and increase private philanthropic support, advocates for the university, and manages a portion of the university's endowment.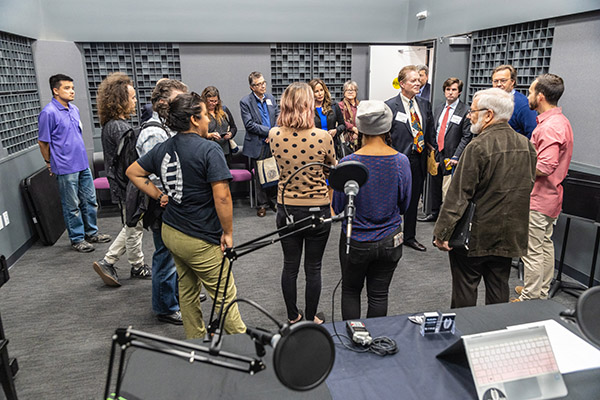 As part of the impact showcase — where foundation members can learn about different aspects of the university — trustees and visitors toured the new Sustainability Research and Engineering and Arts and Computational Sciences buildings. The sessions included a look at the maker and machine spaces, sustainability hub, recording studio and film screening room.
Chancellor Brostrom presents Chancellor's Address
Interim Chancellor Nathan Brostrom presented the annual Chancellor's Address to the UC Merced Foundation and invited guests.
Brostrom highlighted UC Merced serving as an example of how higher education can achieve better results and serve a changing population of students. Brostrom also pointed to the importance of the work being done by three newly appointed endowed chairs - Professor Jessica Trounstine, the UC Merced Foundation Presidential Chair, Professor Clarissa Nobile, the Kamangar Family Chair in Biological Sciences, and Professor Asmeret Asfew Berhe, the Ted and Jan Falasco Chair in Earth Sciences and Geology.
"Our campus came of age amidst emerging societal challenges – climate change, widening disparities of health and income, and the California drought, to name just a few," Brostrom said. "Each of these has become a UC Merced research opportunity, and our faculty are spurring advancements in fields as diverse as the environmental sciences, including water and air quality; big-data analysis and computer science; mechanical, environmental and materials engineering; political science; and much, much more.
"In this way, our story is California's story."
Chancellor Brostrom's entire address is available online.
A Q&A with UC Merced Board of Trustees chair Denise Watkins followed, with Brostrom discussing topics like medical education, intercollegiate athletics and the university's long-term plan when the Merced 2020 Project is complete.