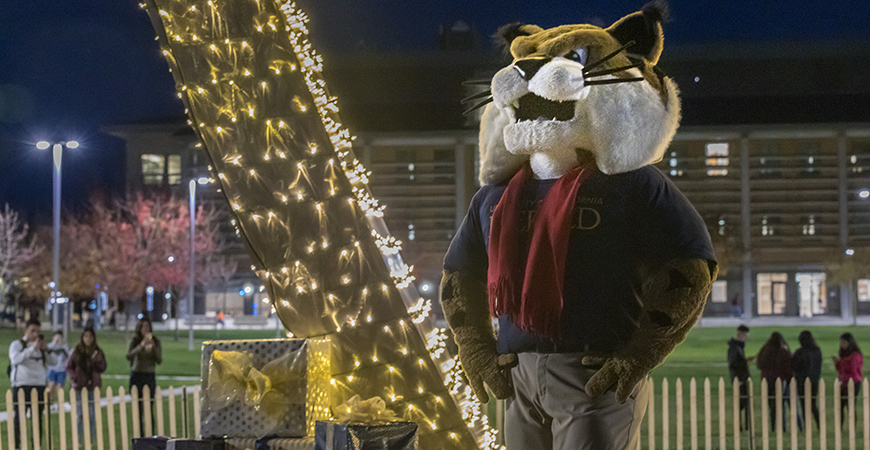 UC Merced's iconic Beginnings sculpture represents arms reaching out to embrace students as they embark on a higher education journey filled with wonder, excitement and joy.
Those same feelings embody the holiday season, and students, faculty and staff gathered last week for the ceremonial lighting of the sculpture. The annual tradition, now in its third year, helps ring in the holiday season with cookies and hot chocolate and a DJ playing popular holiday tunes.
UC Merced partnered with Merced County Food Bank for a food drive that coincided with the lighting, with 236 pounds of non-perishable items collected during the event.
On Tuesday, the campus's mascot, Rufus the Bobcat, and students joined interim Chancellor Nathan Brostrom in delivering the food to the food bank.
"I think the holidays are really about coming together and helping serve those who are most vulnerable," Brostrom said. "I appreciate the partnership that we have with the Merced County Food Bank and the ability to come together to serve our friends and neighbors in Merced."
This was the second year that a food drive accompanied the Beginnings sculpture lighting.