UC Merced hosted the National Voter Registration and Census Festival Monday, with more than 200 students registering for next year's election.
The university partnered with the Latino Community Foundation and Secretary of State Alex Padilla for the event. Merced County Elections Department assisted with voter registration.
A voter registration and census pledge drive was held in the morning before Padilla and Interim Chancellor Nathan Brostrom led a rally encouraging students to vote and be counted in next year's census.
The event concluded with Padilla and UC Merced Professor Jessica Trounstine holding a "fireside chat" with students and members of the community. The two discussed the electoral process and the value of encouraging others to vote.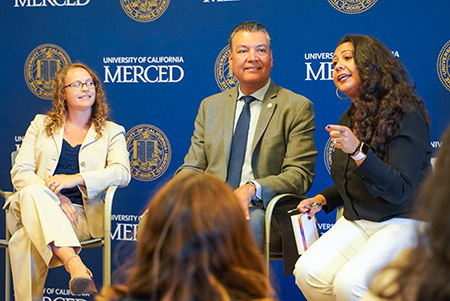 Senior Public Information Officer
Mobile: (209) 643-5418