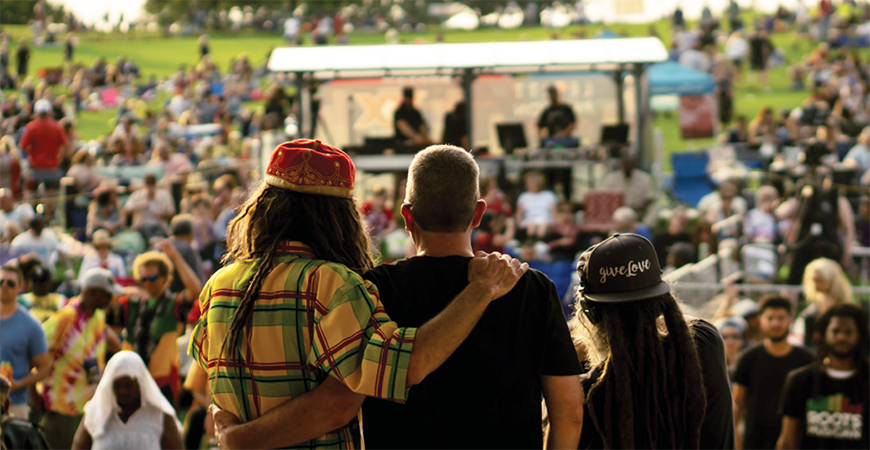 A collaboration among the city of Merced, community members and the University of California Merced is bringing a little night music back to the Merced Open Air Theater.
Friday evening concerts will begin at the outdoor half-shell, in Applegate Park, starting in summer 2020.
Seeking a way to amplify the cultural scene in Merced, Kim Garner, UC Merced's new executive director of the arts, wrote a grant proposal for the Levitt Amp Concert Series, and then rallied university and community members to vote online to move the proposal into consideration. On Dec. 20, the Levitt Amp Concert Series Foundation announced Merced as one of the newest locations of its free concerts.
"We're always looking for ways to bring the campus community and city of Merced together, and there really is no better way to do that than through the arts," Garner said. "Winning the Levitt Amp Concert Series is the perfect first step toward broadening our arts reach, and I know our community will benefit greatly from this new initiative."
Levitt Amp is a matching grant program made possible through the Mortimer & Mimi Levitt Foundation, a nonprofit dedicated to reinvigorating public spaces through the performing arts. Levitt Amp allows cities to compete for $25,000 in funding for outdoor concerts. Last year's winners included Berea, Kan., Carson City, Nev. and Ocala, Fla., among others.
Merced Mayor Mike Murphy is enthusiastic. "This concert series is exactly the type of thing we are looking to bring to Merced," he said. "The Merced Open Air Theater was once a vibrant space that doesn't have the kind of attention and audiences it once did. This concert series is a great way to bring the community out together for something we can all enjoy."
The theater opened in 1989. Once it is reinvigorated with live music, the hope is that the concert series will give residents a reason to come together, ultimately strengthening the fabric of the community through common interests.
An online survey and in-person questionnaire over the coming weeks will determine the kind of music the community would like to hear.
"We're so excited to get the community's feedback and start making these concerts a reality," Garner said. "Summer 2020 will be a fantastic time in Merced."
Senior Public Information Officer
Office:(209)585-6341