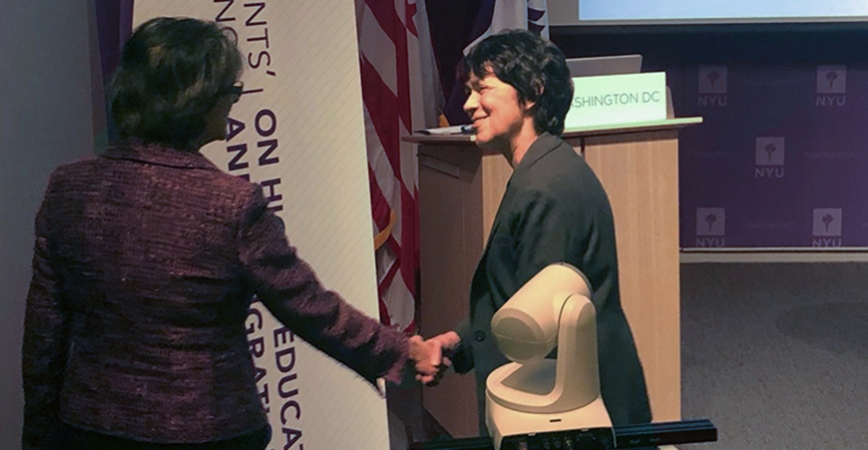 Chancellor Dorothy Leland made her way to Capitol Hill this week for the first convening of the Presidents' Alliance on Higher Education and Immigration.
Leland is a founding member of the alliance, which spent Monday engaging with immigration policy analysts, coalition leaders, research, legal experts and policymakers in strategic conversation. The group was founded by college and university chancellors and presidents in November 2017 in an effort to increase public understanding of how immigration policies and practices impact higher education students, campuses and communities. Leland represents the UC system on the steering committee.
The meeting was held just days after the Dream and Promise Act 2019 was introduced. The bill would provide Dreamers a pathway to citizenship. California Congresswoman Lucille Roybal-Allard — the lead sponsor of the Dream and Promise Act of 2019 — provided the keynote address at the meeting.
With nearly 600 undocumented students, UC Merced has the highest percentage of enrollment in the UC system.
"It is crucial that we continue to support Dreamers and their families who pursue higher education as a way to facilitate social mobility," Leland said. "The convening of the alliance demonstrates the higher education community's commitment to developing effective strategies to advocate, educate and work with policymakers on the vital role immigration plays in our country's current and future success and protect the incredible students and scholars who have chosen to make the United States home."